Flourish for Social Equity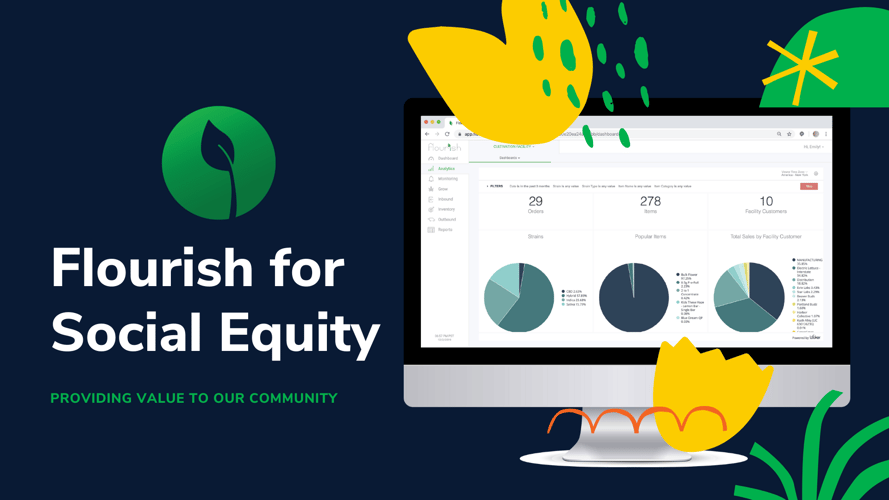 At Flourish, we work daily to provide the industry best-in-class software tools to maintain compliance, control costs, and drive sales and operations. We believe strongly in equity. That's why we have decided to put together a program just for approved social equity license holders (and similar businesses) to help those who need it get started on the right path and assure that everyone can be successful in cannabis.
Access = Equity. Access to a license, access to be able to operate, and access to the tools and capital you need to build a business.
We won't let price be a barrier to making you successful. Schedule a call and let's chat about a plan that works for you.
Flourish Social Equity Program
Fill out the form and we'll contact you soon. Generally, this is for companies that meet this criteria:
Designat

ion

as a Social Equity license through a state agency. Inquire if your state doesn't have a Social

Equity program.
Licensed for less than five

years

.

Revenue < $2 million.
Apply now for our Social Equity Program