Debit done right. Compliant, secure, and safer than cash.
Cashless sales are proven to increase customer spending. Not only that, implementing cashless payments decreases security risks by lowering the amount of cash in-store, and cash-management expenses. Leveraging proprietary routing technology over a network of known banks, debit transactions processed with Hypur help retailers avoid the many issues that surround accepting compliant payments.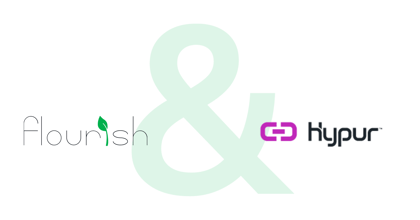 Flourish + Hypur
Flourish and Hypur makes in-store and at-your-door card transactions convenient and easy. Branded payment integration into Flourish POS, Reporting, and Analytics provides easy-to-use, trackable workflows for dispensaries.



Debit, Done Right.
Accept debit Cards in-store and at your door. No rounding or cash back. No miscoded transaction types that put your dispensary at risk.




No Shady Business.
Unlike cashless ATMs, Hypur uses smart transaction routing to cannabis accepting banks over approved debit networks. Properly coded debit transactions that preserve card network standards. Safer transactions for your customers, employees, and business.

Boost Sales.
Allow your customers to shop for what they want, not limited by their cash on hand; cashless payments boost average sales totals all with what they have in their wallet already, their debit card.

Security.
Known for having cash on hand, dispensaries have become targets for criminals. Cashless solutions lower cash in-store along with general cash management costs and risks.

Integrated.
Flourish + Hypur built branded payment integration into the POS, Reporting, and Analytics to properly record and reconcile and analyze payments. Advanced in-store workflows coming soon.
WATCH: PARTNER WEBINAR
The Cashless ATM Crackdown & Where to Go From Here
Flourish teamed up with Hypur Inc. to discuss the recent crackdown on cashless ATMs. Todd Fuller, CRO of Hypur addresses such areas as compliant, cashless alternatives. We get specific on their entry and approach to the industry, and why Dispensaries using Hypur are still processing today.
Ready to Flourish?

Contact us today.