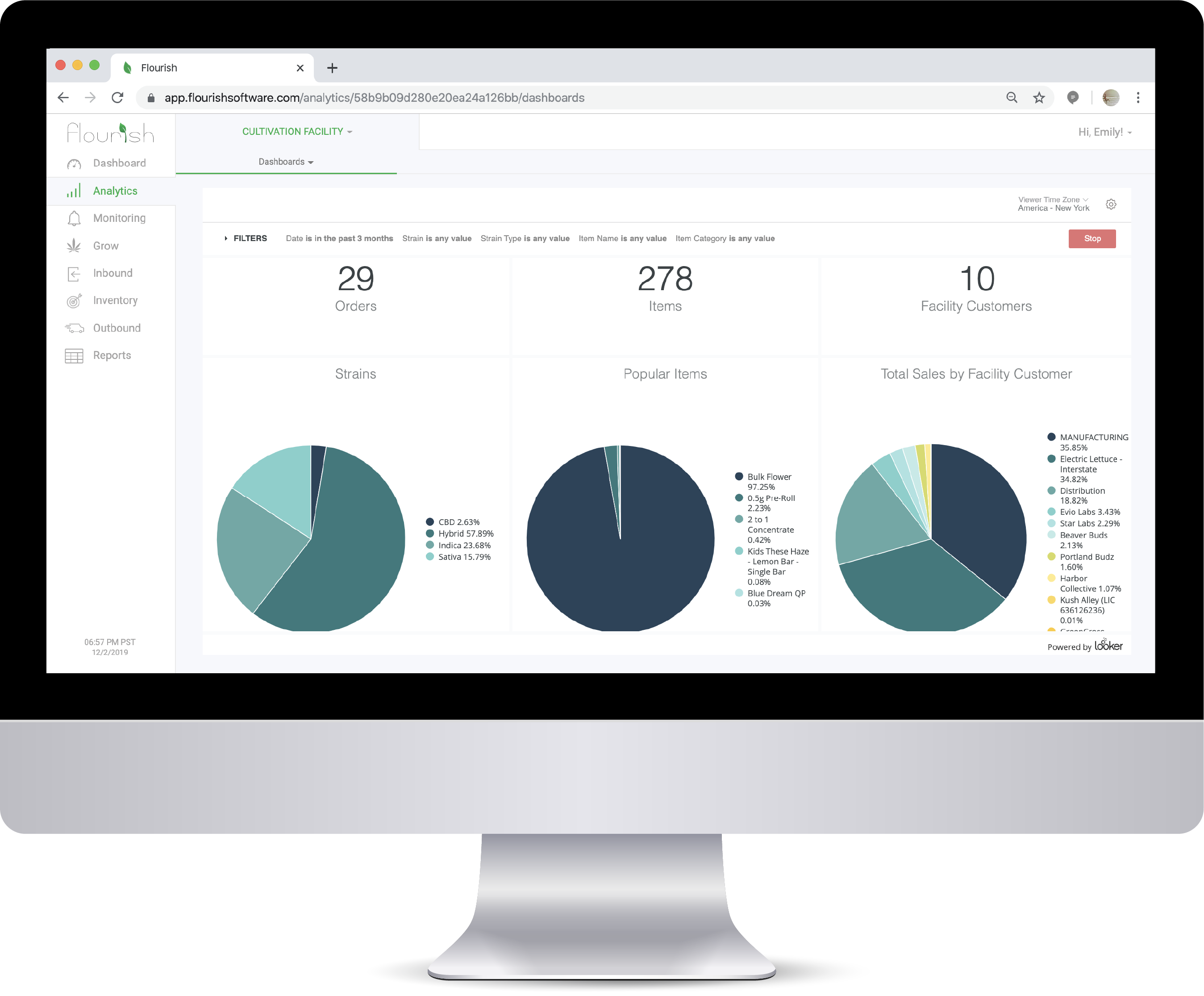 Actionable Insights for Data-Driven Decisions
Our enhanced Dashboards and Reports gives users data metrics and insights into their operations they likely will not find in any other cannabis and hemp seed to sale software. From cultivation or manufacturing specific metrics to sales, costs and customer reports, Flourish Dashboards and Reports will provide users with real time analytics that they can record, share and monitor to improve operations.
Sales Analytics
Use Flourish's sales reporting capabilities to grow revenues, control costs, and meet your sales goals.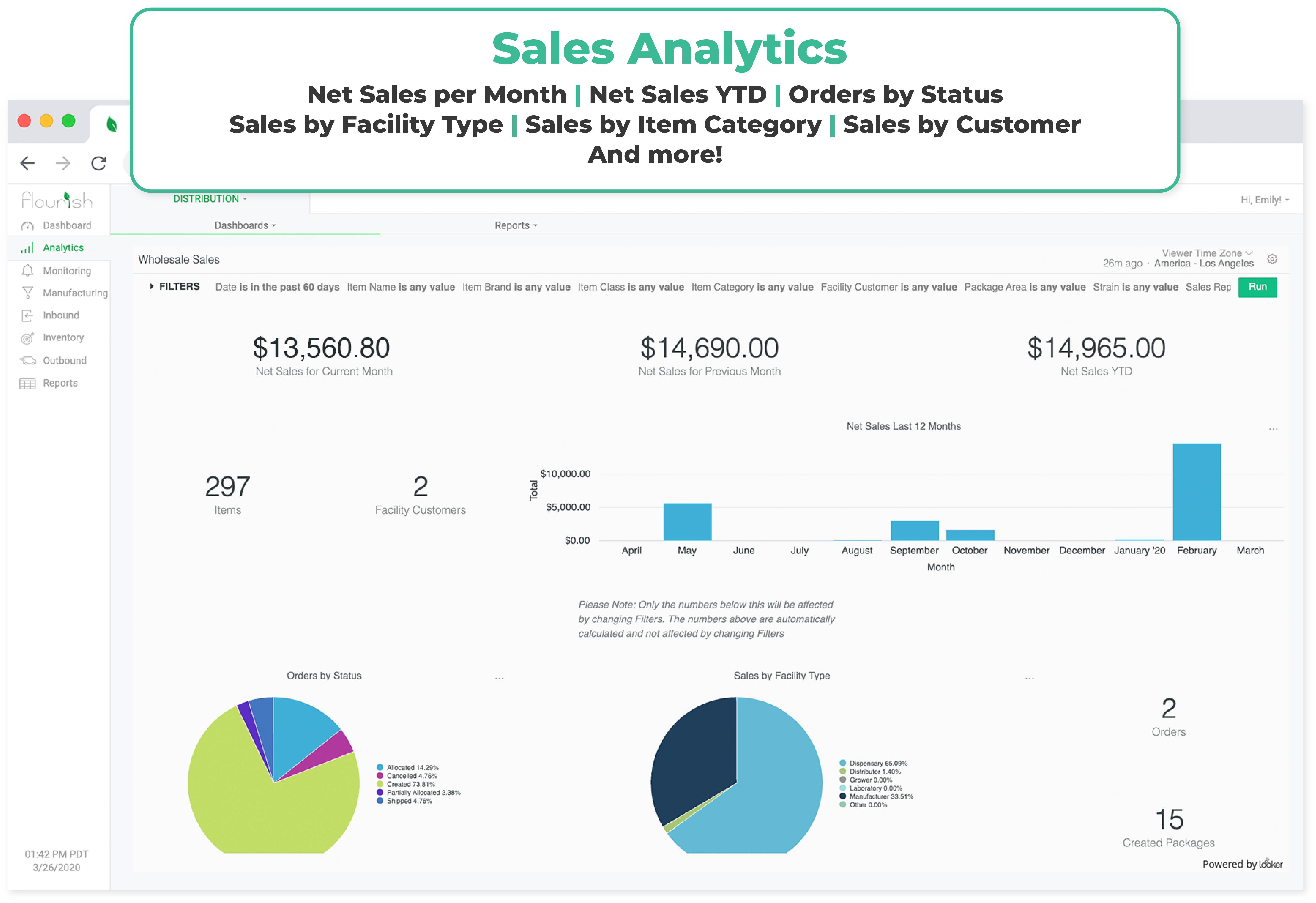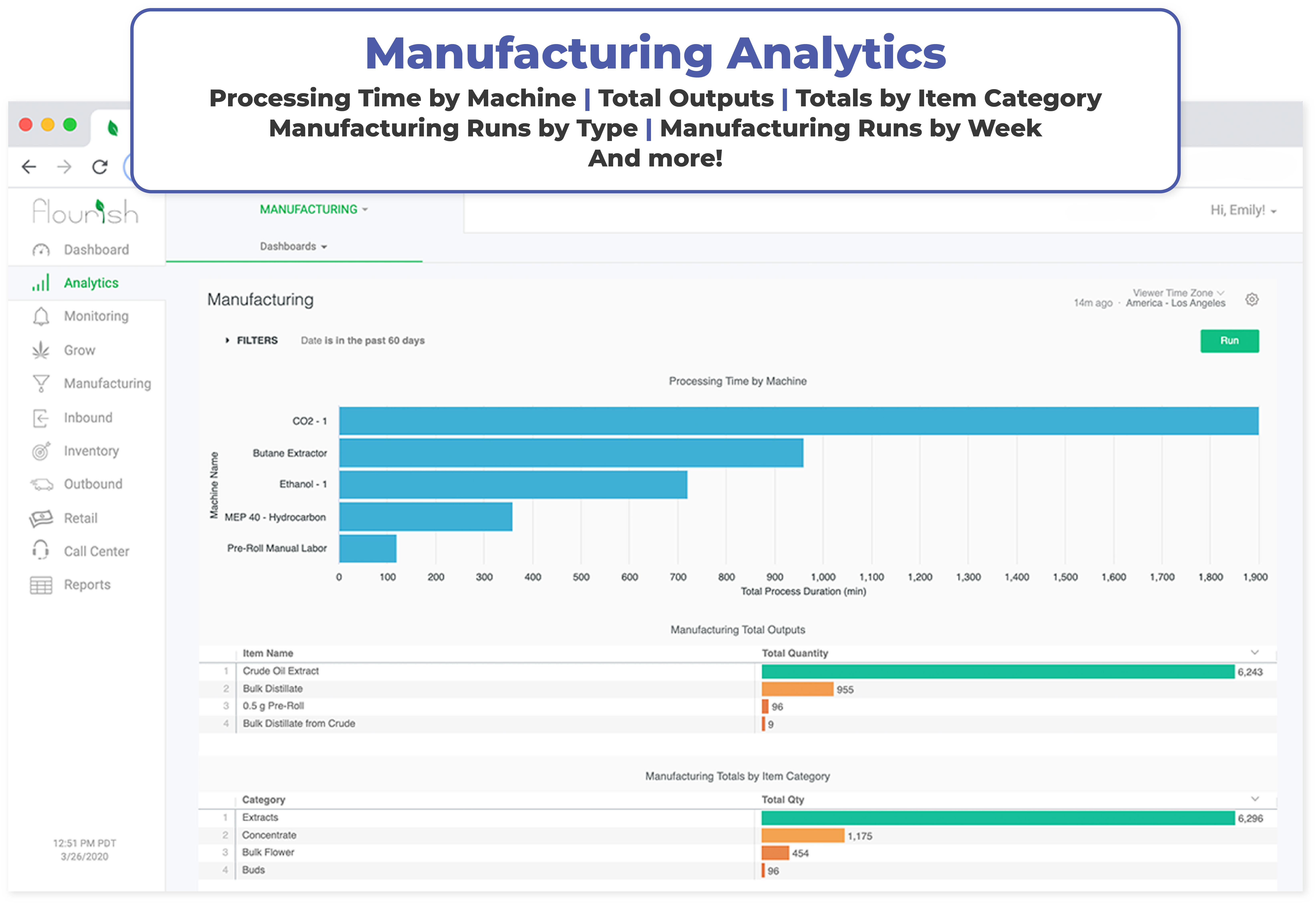 Extraction and Manufacturing Analytics
Understand yields, cost of goods sold, and inventory levels with easy to understand reports and dashboards tailored for manufacturers.
Cultivation Analytics
Capture key data on cultivation, cultivation inputs, and results. Turn this into actionable insights.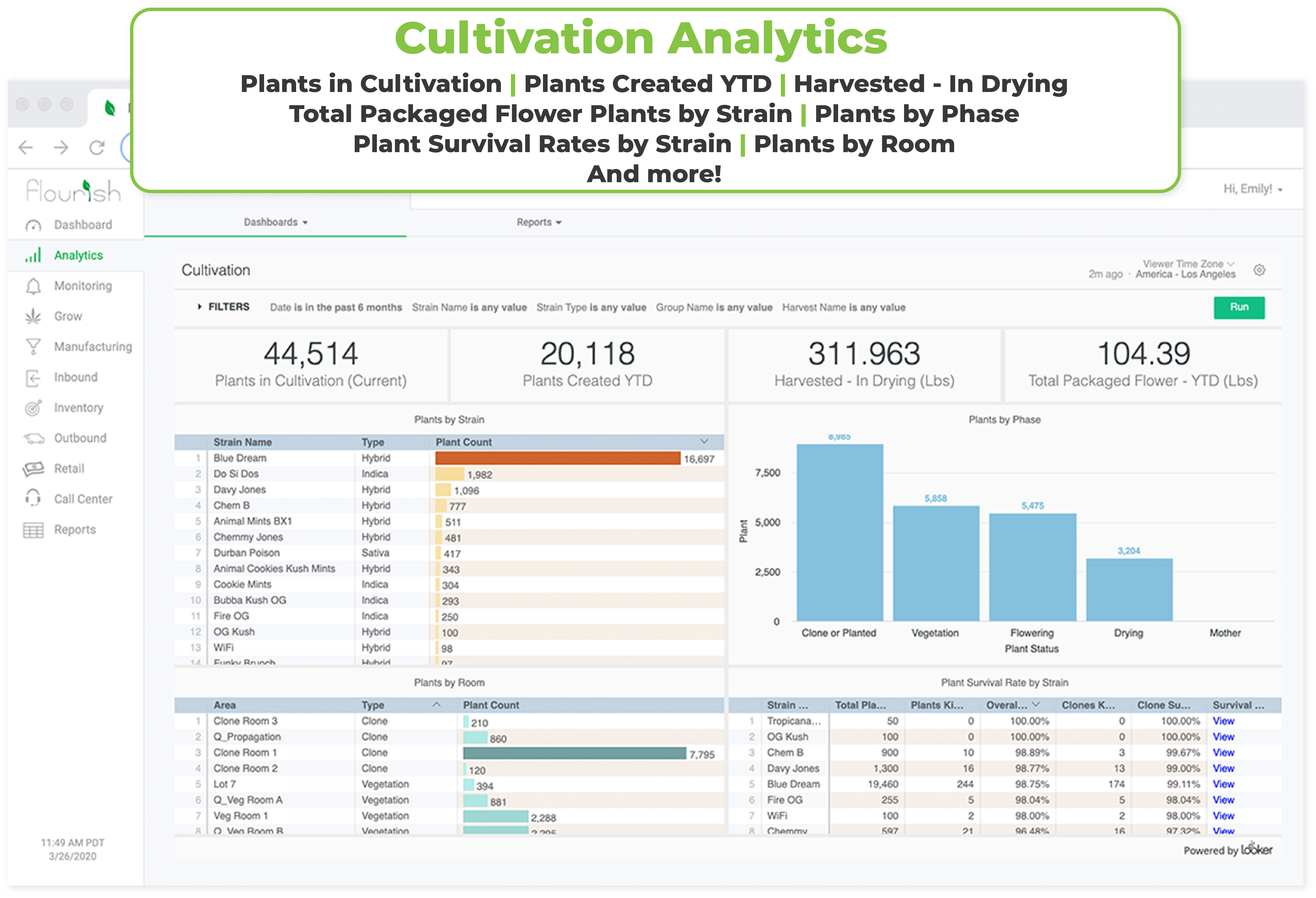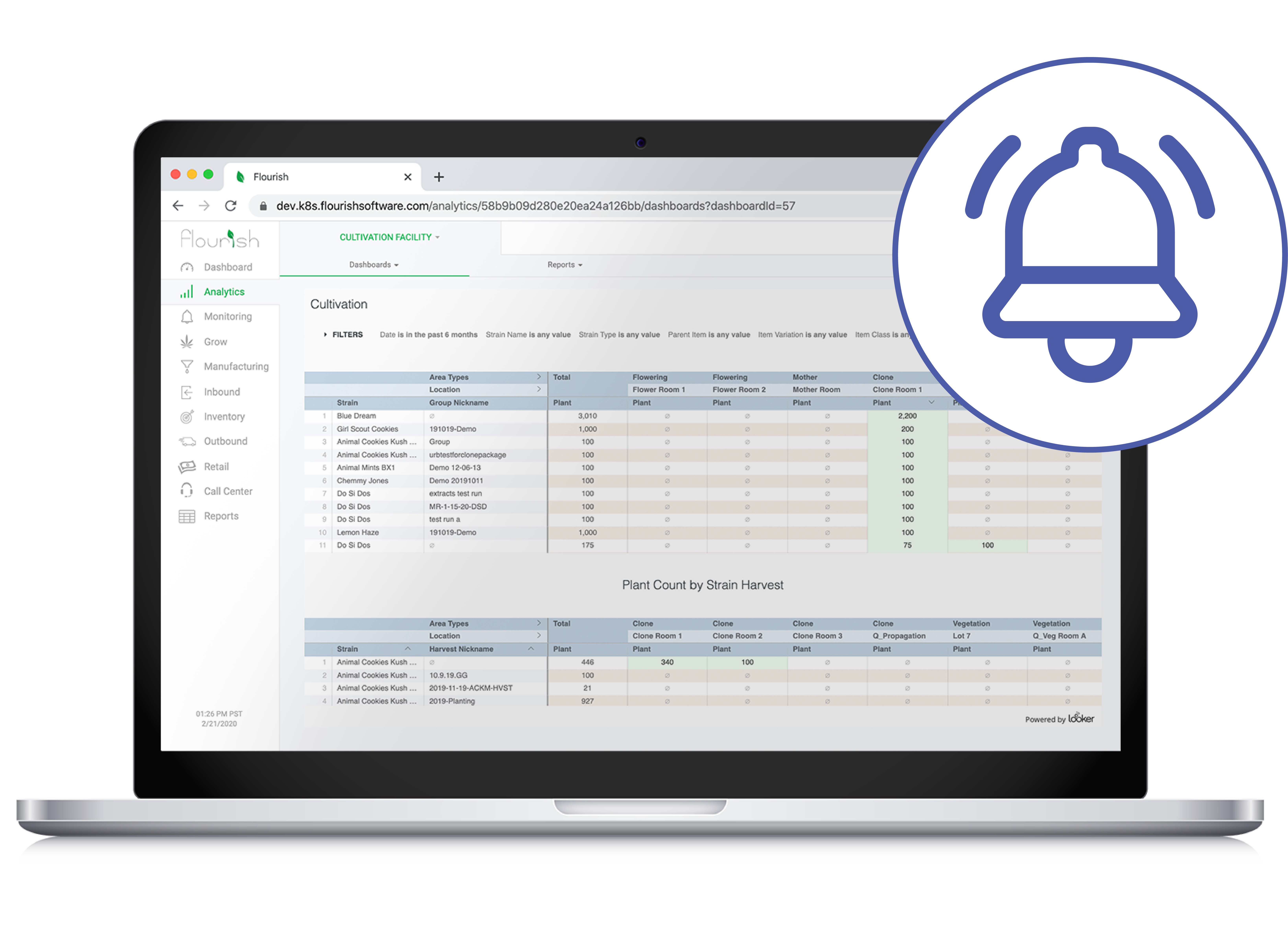 Alerting and Scheduled Reports
Send alerts and notifications to yourself and colleagues when data points reach a certain threshold. An order has been cancelled? Get notified. Stock is low? Set up a recurring alert if you reach a minimum inventory. Detailed and aggregated reports can be exported and shared with team members on a recurring basis.
The Analytics You Need to Make Smart Decisions

Compliance Reporting
Track Packages & Package Adjustments
Monitor Incoming & Outgoing Transfers
Set alerts for Expiring Lab Results
Track Customer Licenses & Expirations

License Specific Dashboards
Pre-built reports tailored to your license
Incorporates industry standard KPIs
Leverage our expertise to best use data to drive your business forward

Sales, Inventory & Distribution Reports
Sell more by focusing on what's important
Get a handle on your inventory
Drive distribution operations with real-time dashboards