How We Started
Flourish started with a trip to California in 2017. We met a team of experienced cultivators who were impressed with our supply chain and enterprise software background. We discovered that while cannabis was set to explode, the industry lacked sophisticated systems to support this growth. At that time, we were working on supply chain analytics and process improvement projects for traditional logistics operations and saw strong parallels between our background and the industry's needs. As passionate supporters of legalization, we saw our opportunity to support the most exciting industry in the market and created Flourish.
What is Flourish?
The Flourish software platform tracks product from seed to sale. Clients use Flourish to support all purchasing, inventory management, cultivation tracking, order fulfillment, and retail operations. By virtue of using Flourish, clients create and capture rich sets of data, which we present as actionable analytics to help drive decision making. Flourish sits at the center of the canna-tech ecosystem, and we have a robust external API to support integrations. The platform is comprised of modules such as cultivation, manufacturing, and inventory, and also has a mobile app that pairs with our web app.
Who We Are
We are a team of supply chain engineers, ex-Navy servicemen, and cannabis operators who are united by a passion for our platform and the plant. Our team spans 6 states, 2 countries, and speaks 4+ languages. We believe that both cannabis and hemp have the power to change the world. Due to heavy regulatory requirements for track and trace, compliance, and taxing, cannabis provides us a once in a lifetime opportunity to build an industry natively enabled by technology. To accomplish that, our team closely collaborates with clients to rapidly deploy new tools to support and help them grow. If you would like to join us, apply here.
Our Vision
We envision a world in which Flourish drives core business processes and decisions, freeing our clients to focus on tasks that software can not automate. We believe that Flourish will be at the center of the industry's ecosystem, linking companies together digitally and capturing rich data sets to support intelligent decision making.
Our Mission
Design and deploy the best supply chain software on the market specifically focused on cannabis, CBD, and hemp.
Hardik Tuteja
Dir. of Flow
Kyle Cemate
Product Manager
Kelly Beaver
Dir. Client Success
Nir Malchy
Client Support Manager
Robb Dillon
Sales Director
Brennen Amann
Sales Manager (West Coast)
The Flourish Team in Action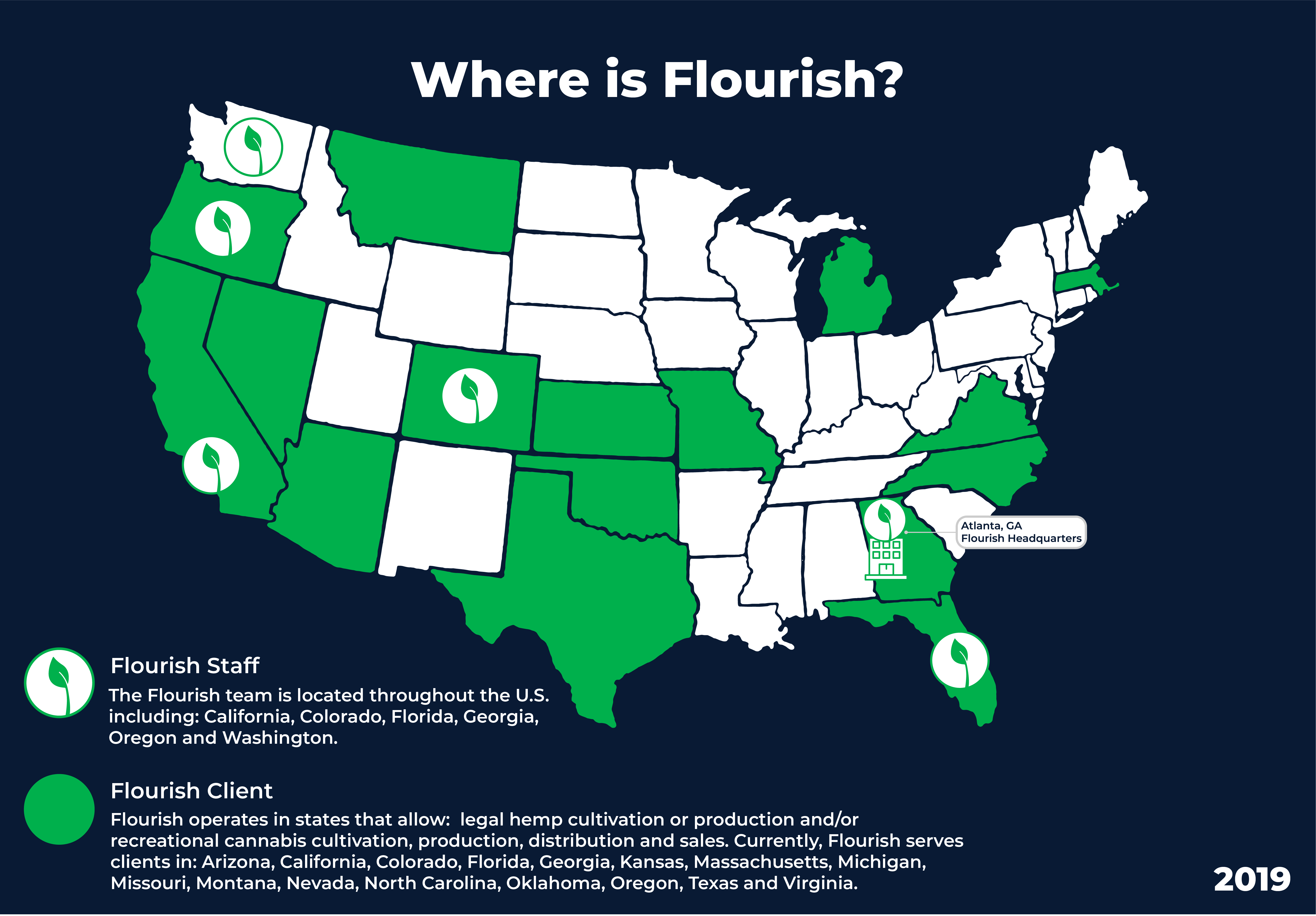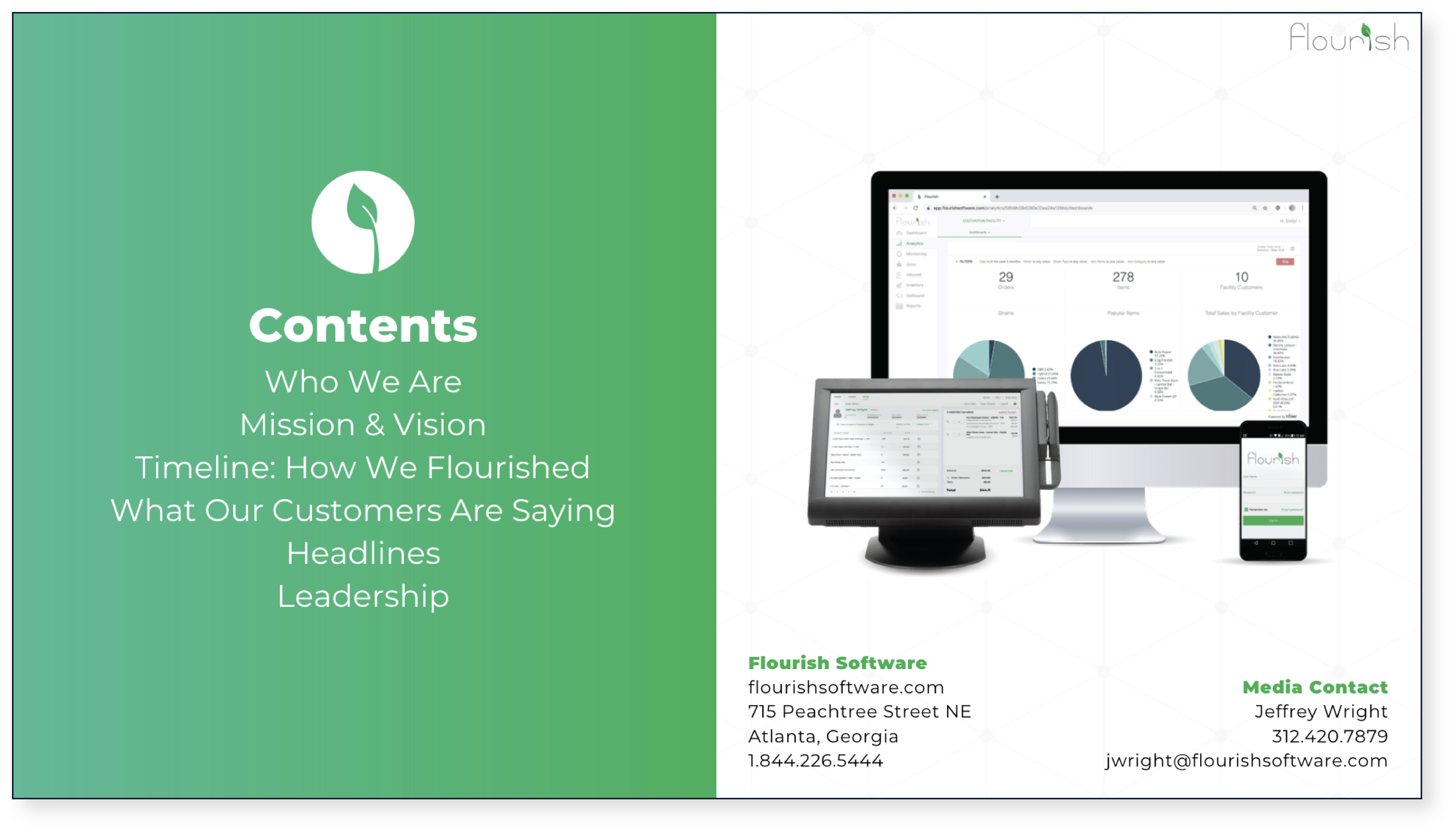 Media Kit and Brand Assets
Click here to access and download our full Flourish Software media kit and brand assets. Learn more about our core values, mission and vision and get to know the Flourish team. Interested in featuring Flourish on your blog or publication? Start here.
video music by Mixhaund