Enhance the Customer Experience.
Jane Technologies Inc. helps dispensaries sustainably scale their business with a customizable storefront, real-time inventory, seamless tech stack integration, and access to detailed analytics.
For brands, Jane provides digital merchandising opportunities within the dispensaries' menu experience, helping to reach new, high-intent customers. With a digital catalog of over 1 million products, Jane gives customers the ability to search based on real-time product availability, desired feelings, and verified reviews.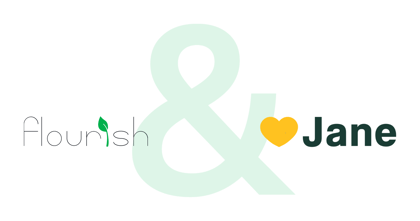 Flourish + Jane Technologies Inc.
Experience simplified e-commerce solutions with the Flourish + Jane integration. Benefit from real-time inventory syncing between Flourish and Jane, ensuring streamlined menu creation and maintenance.

Omnichannel Items & Discounts
Real-time inventory syncing of items, discounts, and specials helps streamline menu creation and maintenance.

Customer & Order Syncing
Seamlessly transfer multi-store sales data, including new customers and orders, from Jane to Flourish.

Item Standardization
Leverage Jane's standardized brand assets, including logos and descriptions, for products, or use your own.

Verified Reviews
Gain the competitive advantage of verified, aggregated customer reviews across all your locations.
Ready to Flourish?
Contact us today to get started.