Flourish & Woocommerce Integration
Own your data and c

ontrol your customer experience.
WooCommerce, an open-source e-commerce plugin, empowers any WordPress website to become a fully functional online store. With its user-friendly interface, you can effortlessly manage products, orders, and customers while enjoying extensive customization options through over 400 official extensions. In fact, WooCommerce has powered over 5 million active websites, generating over $10 billion in sales in 2019 and currently supporting approximately 28% of all online stores.

Step into a new era of cannabis sales with Flourish's game-changing WooCommerce integration.
Say goodbye to limitations imposed by marketplaces and hello to a fully personalized buying experience that reflects your brand identity. The Flourish WooCommerce Integration is designed to provide our brand and wholesale clients with an open source, personalized e-commerce experience.
Hosting Options
Host WooCommerce on your own website or ask us how we can take that off your plate.
Items & Inventory Menu Sync
Keep your online menu up to date with accurate item and inventory information synced in real-time from Flourish.


Omnichannel Orders & Customers
Accept and sync wholesale and retail orders seamlessly across all sales channels, while effortlessly managing customer data.
Open Source Freedom
Customize and adapt the Flourish WooCommerce Plugin to meet your specific business needs, leveraging the power of open-source technology.
Flourish Wholesale Portal
By choosing WooCommerce as your online menu platform, you gain a flexible, reliable, and scalable solution that seamlessly integrates with Flourish. This integration streamlines your operations, allowing you to focus on what matters most – serving your customers and growing your business.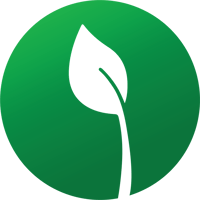 Flourish WooCommerce Plugin
Flourish can work with you to utilize WooCommerce, our open-source plugin, and Flourish's API to power your e-commerce presence seamlessly integrated with Flourish's point of sale. Own your customer, optimize SEO, and align e-commerce workflows to the specific nuances of your business. We're eager to work with a marketing agency of your choice to help you launch this, or we can offer some suggestions. Just reach out!
WATCH: INTEGRATION SETUP
Experience the Ease
Witness the ease of Flourish integration setup in our video guide, showcasing how simplicity can transform your cannabis e-commerce journey.