Maximize your selling power and eliminate duplicate data entry.
Sell the items you have in stock without having to update LeafLink manually. We built this integration to help clients provide real time visibility to inventory and avoid duplicate data entry. This integration makes the sales process more efficient for cannabis producers and processors who rely on LeafLink to sell their products to dispensaries and delivery services.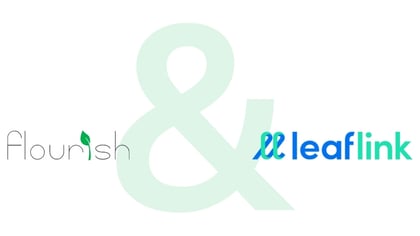 Automated inventory syncing.

Automated customer syncing.



"Flourish is one of the most robust and useful tools in our arsenal!"


"We've been live with Flourish since August and our entire team has seen increased efficiency. The ability to bypass Metrc tasks by using Flourish's bulk actions and tagging makes our warehouse staff very happy. Being able to keep our entire distribution inventory live and in-sync with our advanced multi-warehouses, multi-LeafLink integration on one page instead of working in multiple tabs is amazing. We provided feedback to the Flourish team on a list of needs for that multi-LeafLink integration and they delivered on the timetable promised. Additionally, whenever we encounter any sort of issue or speed bump along the way, the Flourish team is always quick to respond and get us back on course. The reporting function is something we can no longer do without. Each of our operators gets a daily inventory report at 6:00am, which has been such a helpful task to automate. Flourish is one of the most robust tools in our arsenal!"

- Christian, COO, Pharmer's Market
Ready to Flourish?
Find out more today.