Tech-enabled insurance for a full suite of cannabis industry needs.
AlphaRoot is a full-service brokerage focusing exclusively on cannabis, hemp, and CBD. AlphaRoot works with companies across the entire supply chain, from ancillary providers to plant-touching businesses empowering them to mitigate risk and focus on expansion. AlphaRoot offers a full suite of insurance products in all 50 states via an end-to-end digital insurance platform.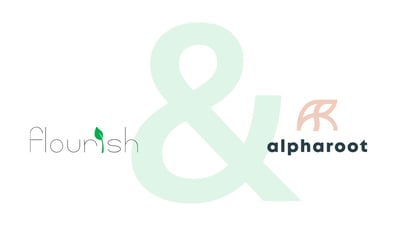 Flourish + AlphaRoot
AlphaRoot compliments Flourish's holistic approach and broad reach, providing a wide variety of Cannabis businesses with reliable and dynamic insurance options.

National Reach
Meeting all mutual customers where they are with a National reach and efficiencies of serving all 50 states for the MSO's and growing SSO's.

Full Vertical Insurance
Different license types have different needs from seed to sale. AlphaRoot grows with you in scope and coverage.



Holistic Approach
The macro for the industry and organizational view to the micro for the personalized service — this balance is key to risk management, efficiencies, and service.

Tech Enabled
From a web-based application and customer portal to accessing and updating renewals, say goodbye to mountains of paperwork and hello to a better user experience.


Entourage Effect
With a presence in all 50 states, AlphaRoot has fostered robust connections that extend far beyond insurance coverage, from debt to funding to business guidance.
Don't get stuck in the weeds.
Contact us to learn more about our professional partnerships.