Organizational Compliance for the Cannabis Industry.
Support your investment in Cannabis Supply Chain
with ProCanna's Cannabis Regulatory Database, SOP Management, Auditing, Employee Training, and Compliance Reports.
ProCanna is an intelligent tool that improves compliance and eases the pain of maintaining it across any cannabis organization. It is an end-to-end regulations and brand standards operational solution that minimizes mistakes, empowers employees, and delivers real-time analysis and actionable insights for advisors, managers, and executives. Clients use ProCanna to prepare for growth, entry into new states, get control of standard operating procedures, policies and training, track operations, implement an internal auditing system to document operations, and more.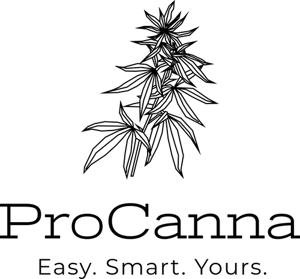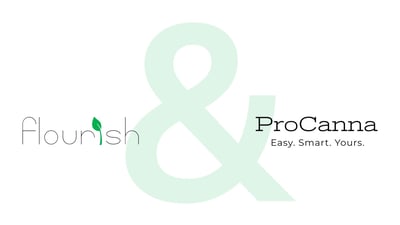 Flourish + ProCanna
Together, Flourish + ProCanna offers a user-friendly inventory, sales, regulatory, and operational brand standards training, audit, and documentation platform, individually customized to meet each company's organizational structure and compliance needs.

Up to Date
Laws and regulations that apply to individual facilities.





Communication
Emailed announcements of legislative changes, regulatory guidance, and updates that are also stored in the ProCanna platform.

Quick Start
Out-of-the-box foundational policies, SOPs, and audits to increase speed to market.




Upgrade
Ability to upload existing SOPs and reference documents, keeping everything within the Flourish/ProCanna hub.




Entourage Effect
In addition to seed-to-sale inventory control, the partnership allows Flourish customers to manage their entire regulatory and brand standards compliance program in one user-friendly space.
CASE STUDY
ProCanna:

Streamlining Compliance and Training for Rapid Expansion in the Cannabis Industry
The client was expanding to a new license type and opening an additional retail facility. They were increasing their workforce from 160 to 240 employees and needed to get control of their compliance program. They turned to ProCanna to help overcome the challenges they anticipated in onboarding and training new employees as well as keeping proper documentation for the increased number of employees to follow in their everyday workload.

The client uploaded all existing company policies and standard operating procedures into their ProCanna platform which allowed a faster to market expansion for the retail side of their business. They created reportable training documents for their staff and gave access to important state regulations, operations, and brand-based documents. For their new license type, the client created SOPs, audits, and training that they'll be able to repeat and scale as they continue to work towards adding additional license types to their business

Let's Flourish Together.
Contact Our Team to Get Started.