Specialty Insurance & Risk Management Solutions founded for the American Cannabis Industry.

Whether you are just starting out and looking to formulate best practices for effective product delivery or you need a second set of eyes to help you work through shortfalls, B&B Consultation is there for cannabis operators of all sizes to get your business operating as efficiently as possible.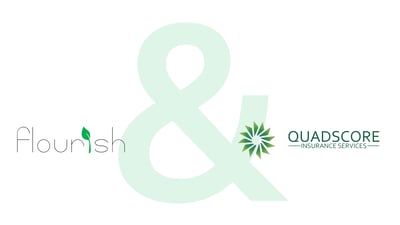 Flourish + QuadScore
Both Flourish and QuadScore serve the leaders of this industry; from seed to sale and everything in between, we work together to ensure every penny and pound is accounted for across all states of operation, mitigating risk with a team of professionals actively working for you.

Industry Proven
QuadScore's industry-leading Risk Services division helps operators gain new insights into their facilities through our high-tech risk management partnerships.



Customized
No two operations are the same; every business has different needs based on size, geography, and unique position in the cannabis marketplace. QuadScore can tailor every insurance policy to the specific needs of our clients.



National
We can reach all 50 states. Yes, even Utah and Pennsylvania :-)





Complementary
From seed to sale, there are different risks up and down the supply chain and as the company evolves. Our risk management review offers the right coverage at the right time.





Responsive
From help getting a quote, handling a claim, or working to mitigate risk; QuadScore's commitment to service is 2nd to none.
Let's Flourish together.
Contact our team today to get started.