Flourish Cannabis and Hemp ERP
Flourish's cannabis and hemp/CBD seed-to-sale tracking ERP is the most trust ERP in the industry.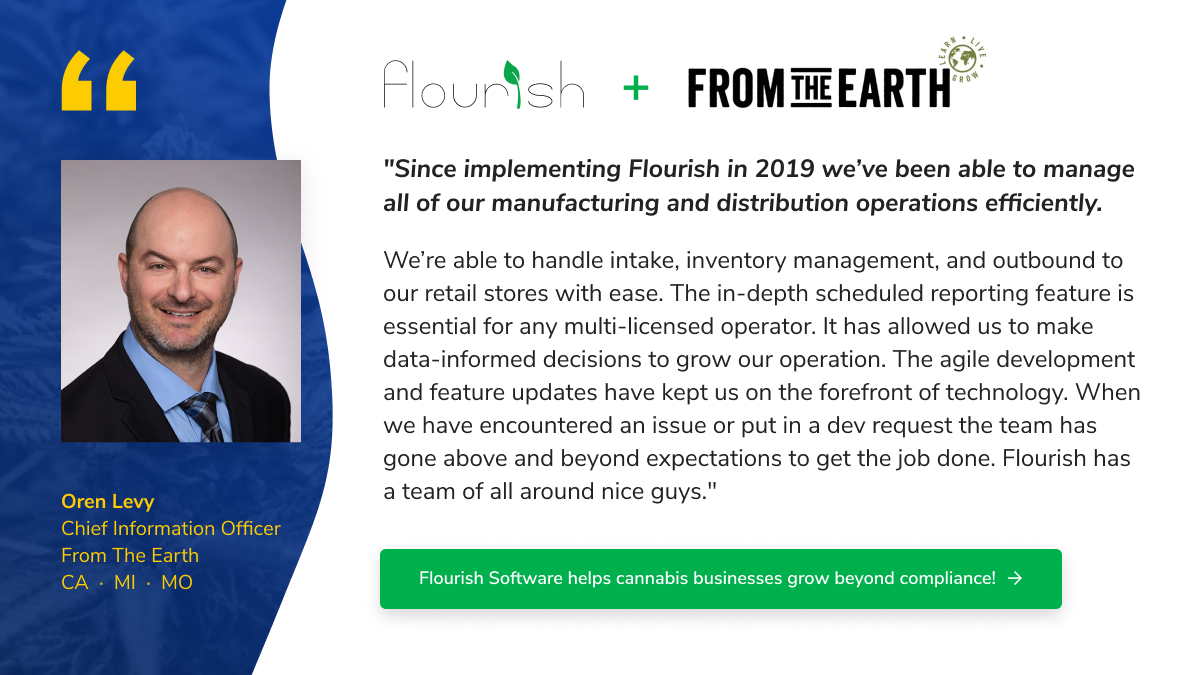 Integrations:
Have you seen our integrations? We make it easy to run your business in one easy-to-use dashboard. We are integrated to Quickbooks, LeafLink, and METRC just to name a few.
Go Mobile:
With the help of our mobile app, users can easily scan hemp and cannabis plants and inventory to fulfil orders, receive POs, locate inventory, and more.
See Flourish ERP in Action