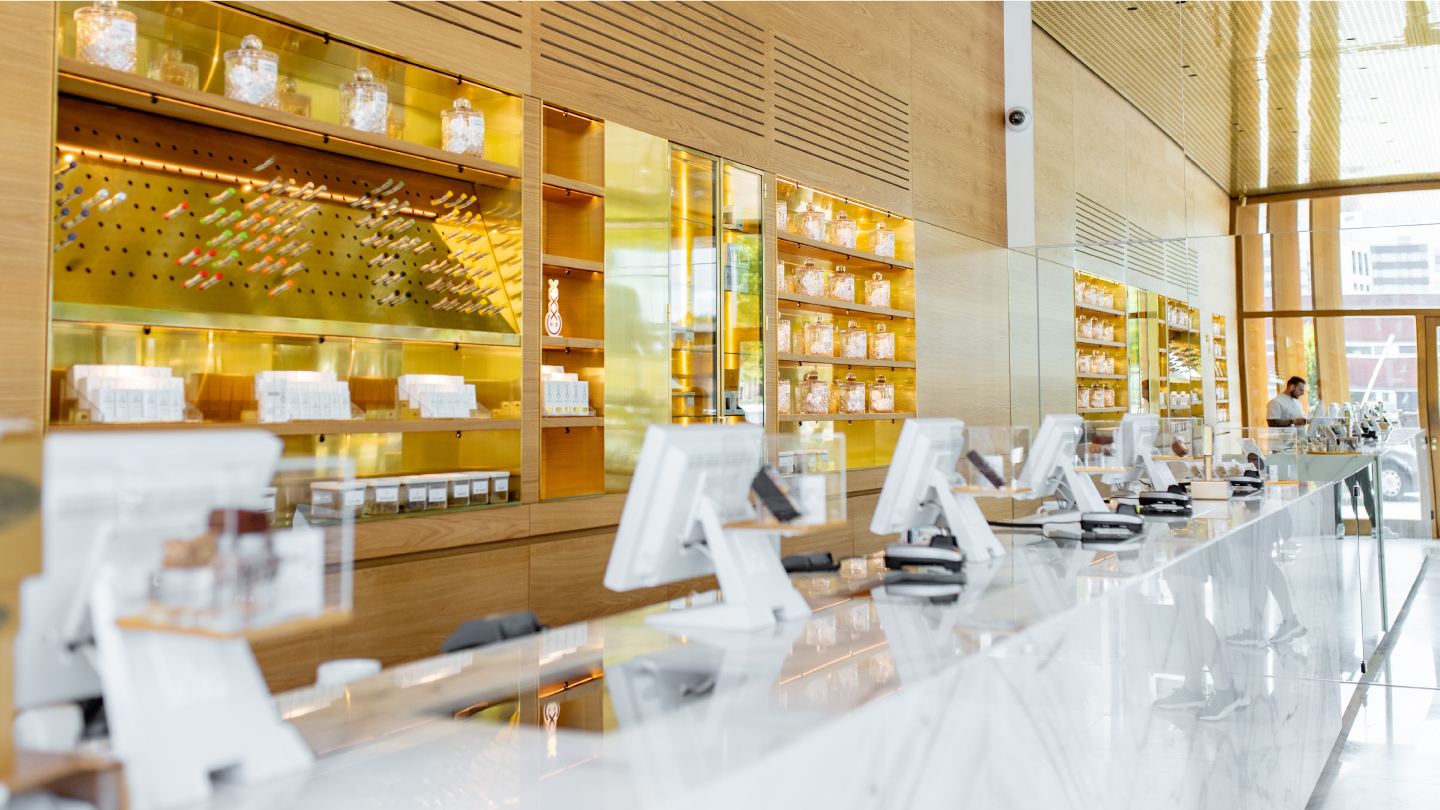 Flourish Software Announces A New Point-Of-Sale System Proprietary Discount Engine Aimed To Set The Standard For Cannabis Retail Software
ATLANTA/DENVER/LOS ANGELES, September 28, 2021 – Flourish Software is pleased to announce the release of the cannabis industry's most advanced retail Discount Engine within our retail Point-of-Sale product. The new Discount Engine improvements announced today will help cannabis companies of all types, but especially vertically integrated and multi-state organizations, stay competitive in the market to increase sales through advanced promotions and discounts. As part of Flourish's seed-to-sale ERP solution built to help cannabis and hemp businesses thrive, the original Flourish Discount Engine was launched in 2019 as part of the point-of-sale system. But as the cannabis industry has matured, marketing teams today need further control to customize, schedule, and manage exciting promotions and discounts specific to the cannabis industry.
"The newest Discount Engine enhancements will take cannabis operators to the next level with comprehensive support for modern retail discounts and promotions that we see in other industries," said Colton Griffin, CEO of Flourish. "Our retail clients have envisioned the ability to create, incentivize and tailor bespoke campaigns to fit their company's current inventory, sales, and marketing goals, and we have delivered."
The newly launched Discount Engine enhancements allow cannabis operators to create myriad of incentives at the point-of-sale that will drive customers into the store and influence them to buy certain products through a variety of discounts that align with creative marketing campaigns. These enhancements provide the ability to create unique discount opportunity sets that rival or exceed capabilities found in traditional retail software, including:
Dollars-off discounts;

Percentage discounts;

Buy-one-get-one promotions and variations thereof;

Single-use promotion codes;

Multi-use promotion codes;

Conditional offers such as birthday, in-store, and first purchase; and

Time-based discounts such as happy hour, weekday only, or defined start and end dates.
While the Discount Engine enhancements are focused on helping marketing teams, the system also provides deep analytics that will enable stakeholders to identify and address how discounts and promos impact margins and influence sales and customer loyalty. Data housed within Flourish Software also provides impressive ancestry tracking from harvest to sale of the final product. For example, the software's analytics can identify discrepancies in sales activity between store locations. In another example, if a recall or compliance issue occurs, operators can easily pull the data stored in the point-of-sale system to review and address it.
"As an IT Professional, I have spent the last 15 years consulting and supporting a variety of Retail and Hospitality establishments and chains," said Meredith Anton, IT director retail systems at Parallel. "In this role, I've developed an expertise in at least 10 POS systems. None of those systems – whether mainstream or cannabis focused have as robust and as flexible a discount engine as that which is built into Flourish POS. From setup at the administrative level to use by store personnel, this system can handle pretty much any Promo the creative team dreams up – smoothly and automatically. Flourish has hit this out of the park."
Users who find this enhancement most beneficial are vertically integrated or multistate companies that manage their own cultivation, manufacturing and retail sites. Flourish Software's Point-of-Sale System is currently available in Arizona, California, Florida, Nevada, Texas, and Virginia, and is launching in Maine, Massachusetts, Michigan, and additional states through 2021.