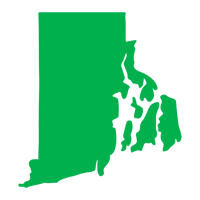 Rhode Island cannabis operators now have access to Flourish's comprehensive Metrc Integration. The leading seed-to-sale platform is fully operational in the state, and ahead of the December 1st recreational sales launch Flourish onboarded four companies across cultivation, manufacturing, and retail license types, including the state's biggest operator Slater Center.

Over the last five years, Flourish has built automated tools to implement operators onto the state system quickly and easily. Flourish's mature Metrc integration includes two-way data synchronization and comprehensive error visibility and re-try syncing functionality. Moreover, Flourish's experienced professional services team draws from their experience implementing cannabis software across twenty states to provide best practices for data standardization, compliance, inventory management, and order fulfillment to operators.

"We are thrilled to launch in Rhode Island," said Flourish CEO and founder Colton Griffin. "We are helping operators in the region meet their compliance needs while streamlining operations so they can focus on the customer experience. This is an exciting time for cannabis businesses in Rhode Island, and we are proud to be part of it."

For more information about this integration please visit our integrations page.