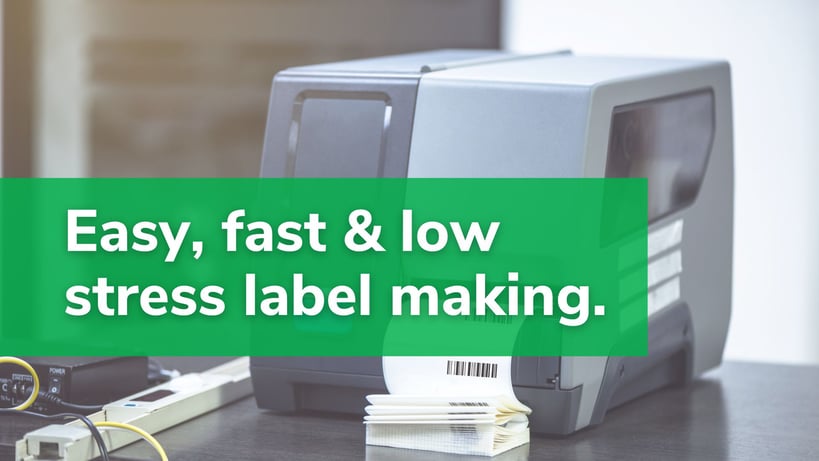 Labeling your cannabis finished goods is a compliance regulation that can be time-consuming and tedious (and there's no way around it). Labels have to include information such as item name, batch number, price, lab results, and some state specific compliance requirements. These elements usually live in different systems. So to label each product, operators must export data from multiple platforms, paste the information into a label designer template, and print them out for each batch - which takes up valuable time, and if there's even a small error the whole process needs to be repeated. What if there was an easier way? Here's why integrating one system like Flourish to handle your labeling needs can make all the difference.
Save Time & Money by Integrating Systems
Manually labeling each product requires multiple steps of exporting data from different systems and pasting it into a label designer template. Let's just take two elements - test results and price information. You get your lab results from the lab on METRC, and on a PDF, you take that information, open your label designer template, find the template for the specific product, and paste each attribute (THC, THC-A, CBD, etc.). Now you either remember the price on the item, or you go to your sales/inventory management platform that has that information and copy and paste it again. This process can be slow and clunky, taking up more time than necessary to get your products labeled and ready for distribution. With an integrated system, this entire process becomes simpler and faster - allowing you to save money on labor costs without sacrificing quality or accuracy in the labels themselves.
Customize Labels for Each Type of Product
What if there was a system that was able to reverse sync your lab results against each package, have the item pricing, and a customized label template? So you have to do 0 data entry or copy-pasting and just press one button - Print Label! With an integrated system like Flourish, you can make that world a reality. This means that rather than having to manually enter every single piece of information into a single label design, you can quickly generate labels with pre-populated information tailored specifically to that type of product. This makes it easy to ensure accuracy in labeling while saving time on the production side of things.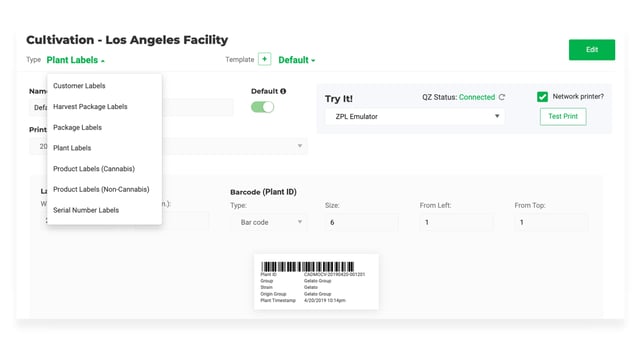 Comprehensive Compliance Reports
An integrated system also allows you to generate comprehensive compliance reports at any stage in the production process. These reports include detailed information about items being produced, inventory tracking data, lab results, and much more - all in one place. This makes it easy to track any changes or inconsistencies throughout production without having to dig through multiple systems for individual pieces of data.
Wrapping It Up
By integrating one system for your cannabis labels, you can save time, money, and resources while ensuring accuracy throughout the entire production process - from start to finish! An integrated system streamlines your labeling process by allowing you to customize labels for each type of product as well as generate comprehensive compliance reports quickly and easily - so you can get back to what really matters: producing quality products for your customers!