Product Update for 10.13: Split METRC packages for external items!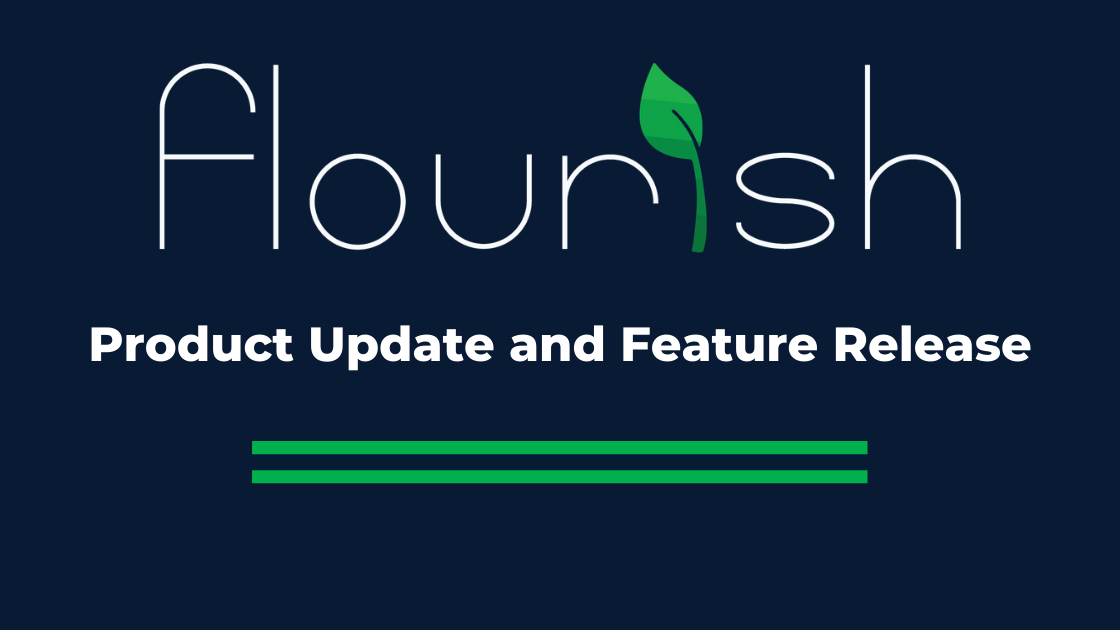 Every two weeks we update the product or dispatch new features to help you Flourish. We will be posting our updates here bi-weekly in an effort to better communicate our commitment to supporting your business needs.
We love hearing from you. Comment below to ask any questions about the product updates below.
Bookmark our Roadmap to see what we are working on next.
Releases and Updates on 10/13/2020:
Grow:
Enhancements to splitting plant batches
METRC California only - Package immature plants in Veg and Mother stages
Added the ability for clients that record wet weights for every plant to export a plant weight log while the group is still in flowering
All METRC Cultivation Clients - Added Strain to the Package selector when creating Clones

Outbound:
Added the option to choose None when selecting a Sales Rep
We now populate Amount Paid on Invoice PDF's
Added the ability to search by Destination to the Shipment search

Inventory:
METRC - Allow users to split packages for external items

Admin:
Added Pagination to the LeafLink Item Sync Screen
Added Brand mapping to LeafLink
---
Ever wanted to split packages in METRC for external items? We've got you covered.
Only for Create Package from Package. To use this feature you will need to find an external package from the All Packages grid and select Create Package from the Action dropdown. All source packages need to match the External Item being created.
Here's what that looks like: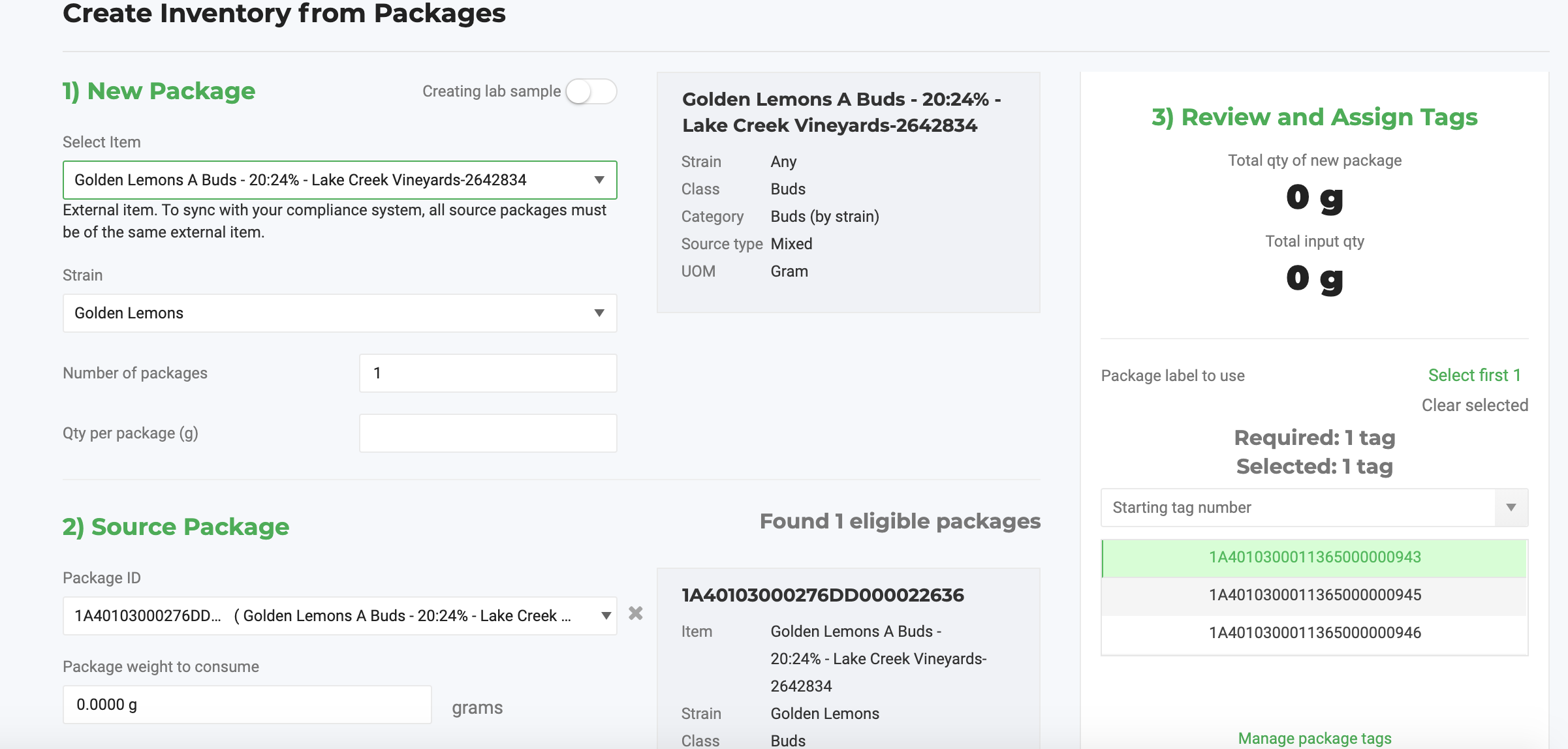 Don't miss out on our blog posts!