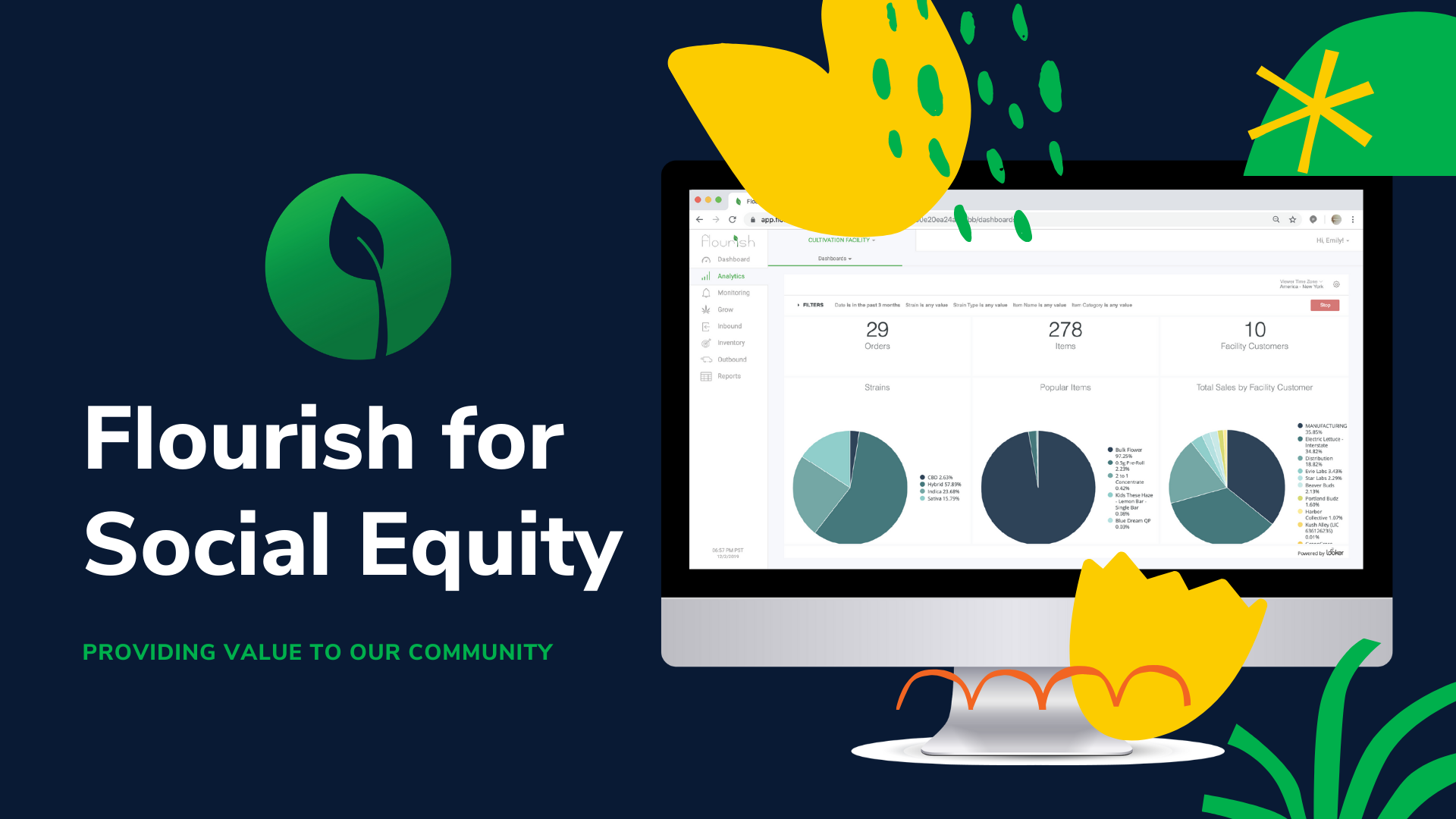 We support operators negatively affected by the War on Drugs over the last 50 years to make sure everyone has a chance to succeed in this industry. Many markets have programs to promote social equity, which are showing mixed results. What can we do as an industry technology provider to address equity in this industry?
At Flourish, we work daily to provide the industry best-in-class software tools to maintain compliance, control costs, and drive sales and operations. We believe strongly in equity. That's why we have decided to waive our software fees and only charge a $420 set-up fee for the Flourish seed-to-sale technology platform for approved social equity license holders to help those who need it get started on the right path and assure that everyone can be successful in cannabis.
Flourish Social Equity Program
Fill out the form and we'll contact you soon. To qualify you need to meet the below conditions:
Designat

ion

as a Social Equity license through a state agency. Inquire if your state doesn't have a Social

Equity program.
Licensed for less than five

years

.

Revenue < $1 million.
Apply now for our Social Equity Program