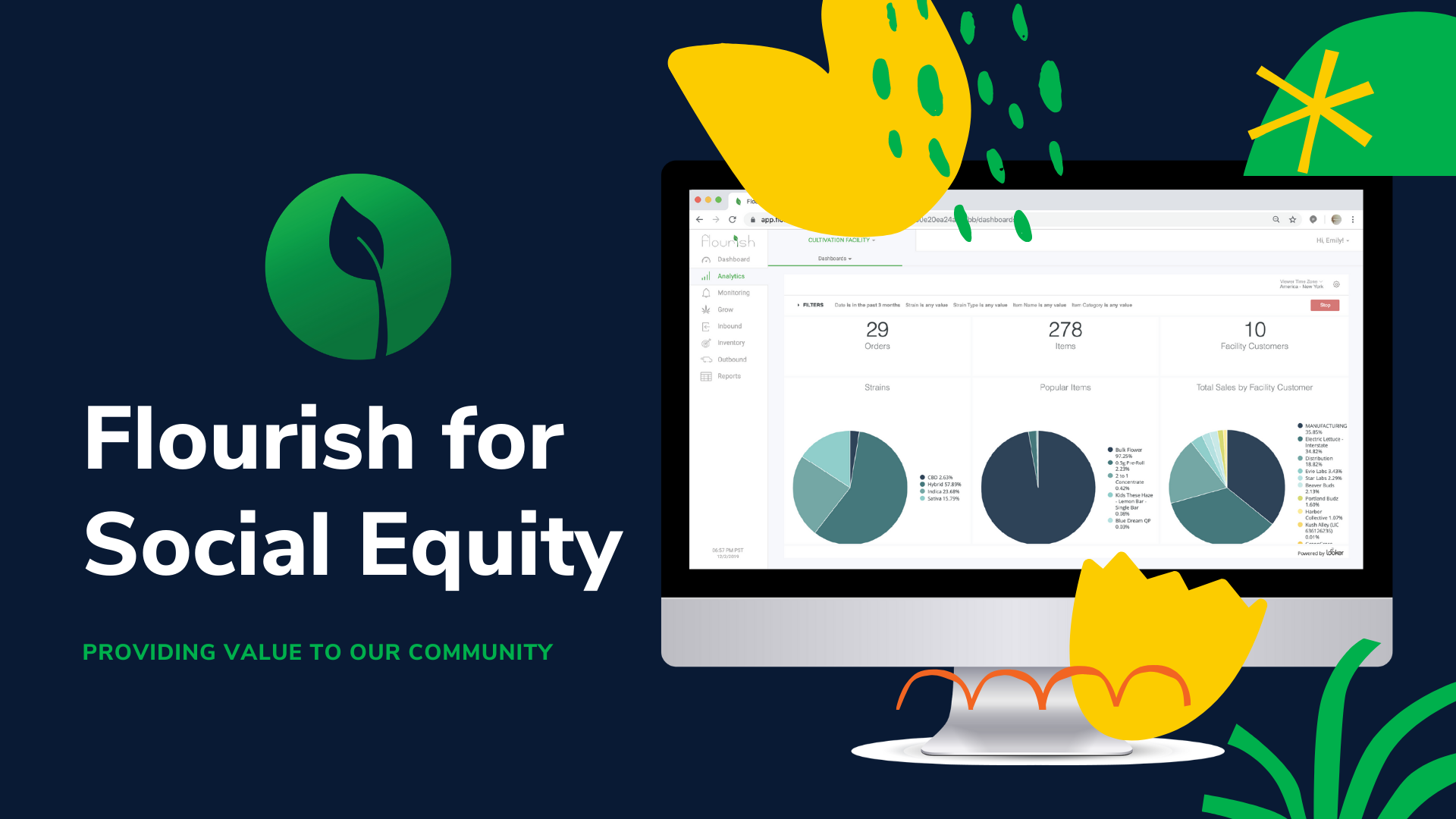 The cannabis industry needs to make sure that everyone negatively affected by the War on Drugs over the last 50 years has a chance to succeed in this industry. This is simply the right thing to do. Many markets that now have legalized cannabis have not effectively addressed social or racial equity.
At Flourish, we work daily to provide the industry best in class software tools to maintain compliance, control costs, and drive sales and operations. We believe strongly in equity. That's why we are offering the Flourish seed-to-sale technology platform to social equity users for $420 a year for up to two licenses. That's discounted by up to 99% to help those who need it get started on the right path and assure that everyone can be successful in cannabis.
Flourish Social Equity Program Contact Form
Fill out the form and we'll contact you soon.
To gain access you need to meet the below conditions:
Designat

ion

as a Social Equity license through a state agency or

,

if

not available

,

convict

ion

of

a

cannabis offense or

convict

ion

of

a

n immediate

family member

for

a cannabis offense prior to state legalization, without selling to minors and without a violent crime record.

Licensed for less than five

years

.

Net income < $2 million.
"We are passionate about growing the cannabis industry and offering this new social equity program to operators that have been impacted by cannabis-related offenses," says Colton Griffin, chief executive officer of Flourish Software. "Our organization has a personal stake in social equity through our team member, Pam Pho and her personal connection to nonviolent cannabis-related offenses. This program allows us to provide our software to operators at a discounted rate to help grow their companies and maintain compliance. We are dedicated to making sure that everyone has a seat at the table."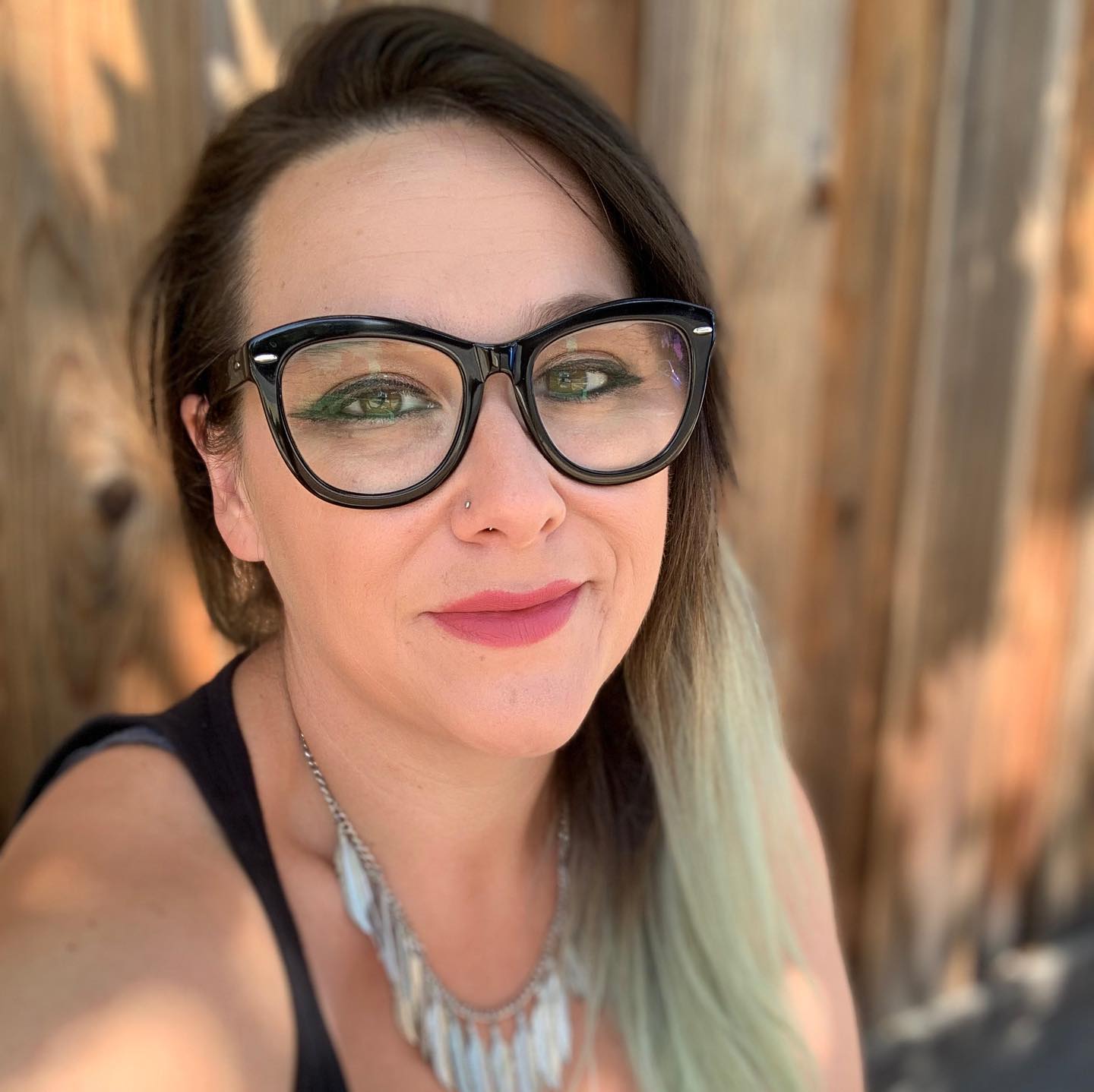 Hi, I'm Pam the Director of Marketing at Flourish.
We've been working really hard to find a way to give back to our community and I hope with all of my heart this program is helpful.
Social equity programs fall short because they are made in the spirit of performative activism. It's time for regulators and companies to move beyond words that sound good and begin actively doing the really hard work that will result in a more vibrant and diverse industry where many voices are heard and uplifted.
When I was two my father, Julio, was imprisoned for selling cannabis. He spent the next ten years in jail. A few months later, he sold cannabis again and was slapped with a two-time offender conviction. I lost my father and my connection to an entire side of my family and their culture for a very long time. He was released from prison in December 2020. I turned 40 in January of the same year.
At Flourish we believe no one should be incarcerated for plant medicine. We believe that the pioneers of this industry deserve more from social equity. We believe that the BIPOC community are and historically have been targeted by police and lawmakers unfairly, and that racial and social equity should be the chief concern of lawmakers, be it state or federal, when it comes to bringing cannabis online.
I welcome any discourse about ways to make this program better and more impactful for our industry. You can email me anytime at ppho@flourishsoftware.com.