The No. 1 solution in cannabis for Content Management, Quality Management, and Training Management based on Veeva's world-class Pharma & CPG eQMS.
C15 provides cannabis compliance, document, and brand asset management and automation. Their partnership with Veeva (NYSE:VEEV) is perfectly suited to bring pharmaceutical and CPG supporting standards into the cannabis industry. C15's specialty is supporting GMP standards for operations, with a special focus on complex regulatory workflows for multi-jurisdiction operations across the globe. Currently they support operations in Canada, US, Europe, LATAM, and APAC.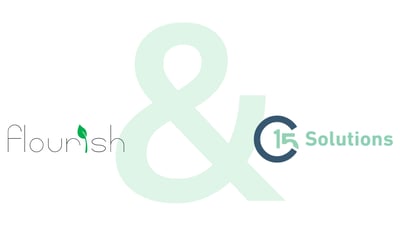 Flourish + B&B Consultation
Efficient processes that support accountability, control, and feedback are essential to an efficient, compliant, and evolving business. Flourish + C15 support that shared vision for our clients through our robust software, implementation, and guidance.



Integration
Save time and reduce human error with over 400 API's library to integrate easily, quickly and at virtually no cost with other complementary solutions in the IT stack.

Compliance
Streamline efficient workflows with 100% paperless end-to-end compliance with all employees via FDA 21CFR Part 11 and EU Annex 11 e-signatures.

Grow With the Flow
Consistency is essential. C15 embeds best-practice workflows delivering a substantive reduction in the costs of poor quality.



Automation
Streamlining batch run and batch release processes.



Entourage Effect
With ALL this combined, C15 customers get ROI's in excess of 350% annually -
often more than 500% analyze payments.
Let's Flourish together.
Contact our team today.