The first marijuana law in America, enacted in Jamestown colony in 1619, actually required settlers to grow cannabis. Cannabis was frequently used for trades, and some colonies even allowed farmers to pay taxes with cannabis. This tax policy lasted for more than 200 years until the early 1900s when legislation began leaning toward prohibiting both the cultivation and sale of the product.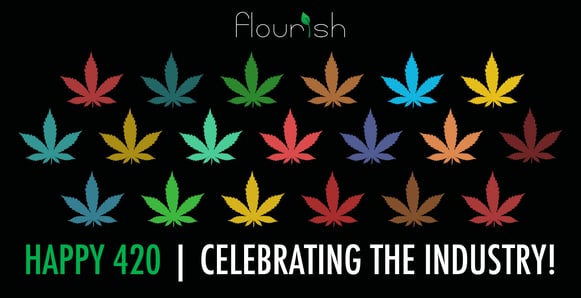 Fast forward to 2018. 9 U.S. states have legalized recreational marijuana, and 29 U.S. states have legalized medical marijuana. This had led to major changes in tax revenue – the main rationale behind the push for legalization at the state level. For the first fiscal year that recreational cannabis was legalized in Colorado, the state collected $70M in taxes - more than alcohol sales at $42M.
This is a profitable industry that continues to grow. In 2016, almost 90% of commercial cultivators, infused product companies, and dispensaries reported breaking even or making a profit. In 2017, the United States cannabis industry generated nearly $9B in sales, employing around 121,000 people with 9,397 active business licenses.
What does the future hold for stakeholders in the cannabis business?
By 2020, the legal cannabis market will create more than a quarter of a million jobs. According to the Bureau of Labor Statistics, this is more than the count of expected jobs to come from from manufacturing, utilities, or government jobs.
The cannabis industry is also serving as a new space for women and minorities to gain professional traction. Currently, 36% of cannabis company CEOs are women - a significant leverage compared to 22% in other businesses. Similarly, minorities occupy 24% of executive positions in wholesale cannabis cultivation businesses, compared to the 13% average of all other U.S businesses.
Progress has been made in the cannabis industry because of the individuals who have pioneered that progress. The push for equitable marijuana reform and the push for continued industry expansion has been built by those who've committed their energy to accomplishing real, profitable change.
Flourish celebrates the progress individuals have made in this space as we continue to tackle optimizing the business. All legalization is coupled with regulation, and as a technology company, we aim to further enable those individuals to efficiently manage their operations in compliance with the legal requirements of the state. We will continue to work alongside stakeholders to make compliance in a newly regulated space, easier.
We are flying high into the weekend.
Happy 420 from our team!