Manufacturing Visibility and Costing
Leading cannabis manufacturers trust Flourish to help execute on production plans and track costs
Produce with Flourish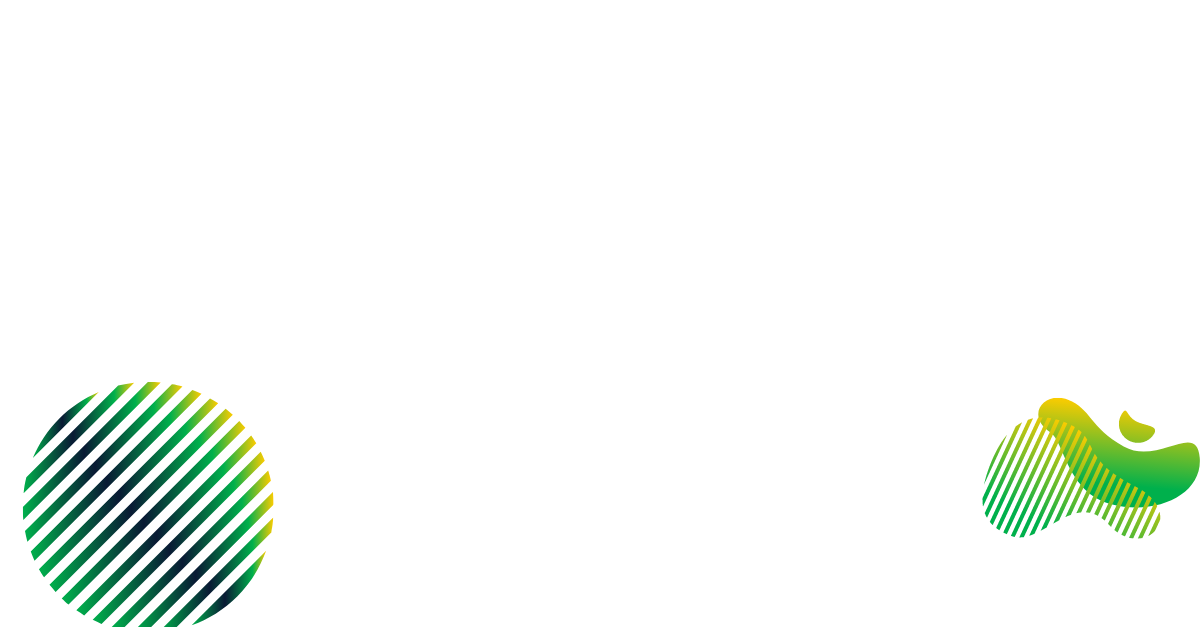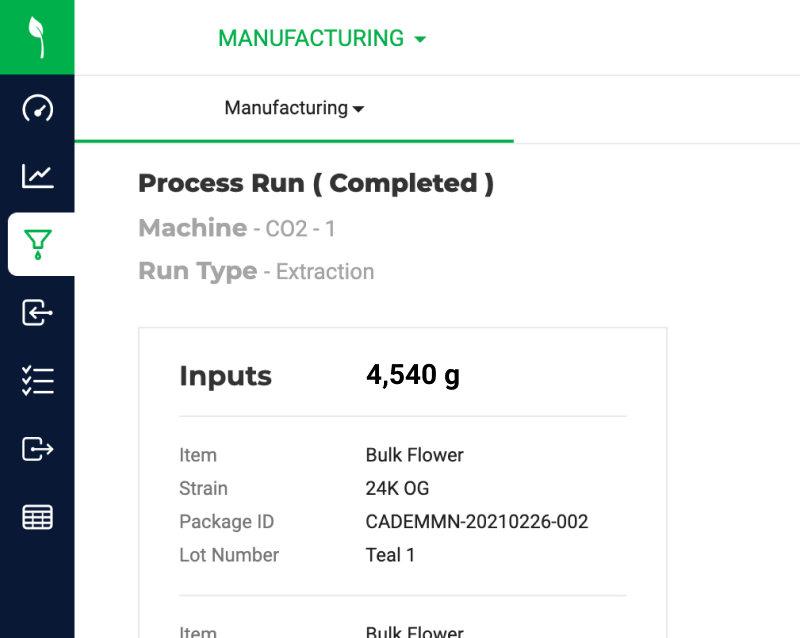 Streamline

manufacturing executions.
Set up and execute process runs, assemblies, and recipes

Understand WIP, re-order points, and production capacity

Support GMP and FSMA compliance

Document what machines and extraction methods you use. Capture the time, temperature, and pressure for each run. Lot track component inventory for easy safety recalls.
Calculate and track
margins.
Track components, non-cannabis goods, and costs at each step of your manufacturing process.

Flourish accumulates the costs as you build inventory and allows you to report on actual versus standard costing.

Report on all this using our library of dashboards and reports. True profitability reporting per item or batch.

We save you time and make you money.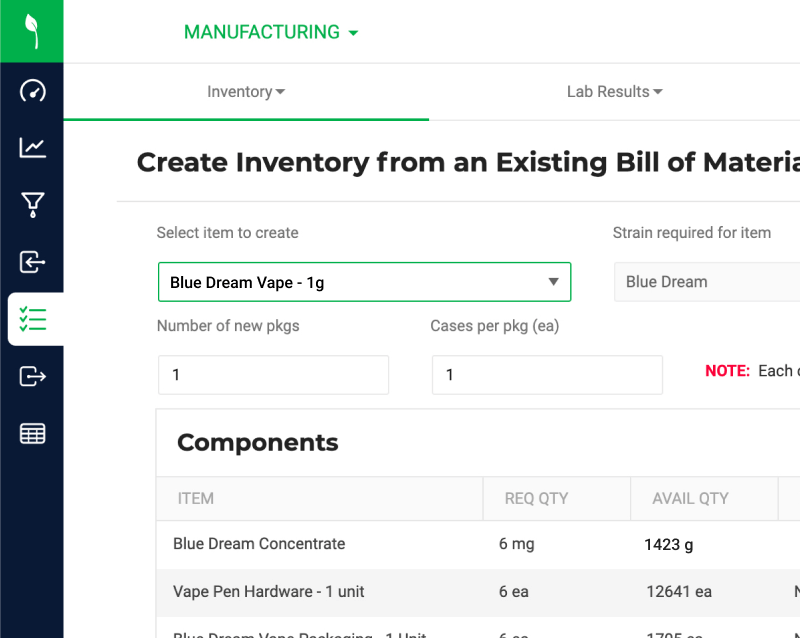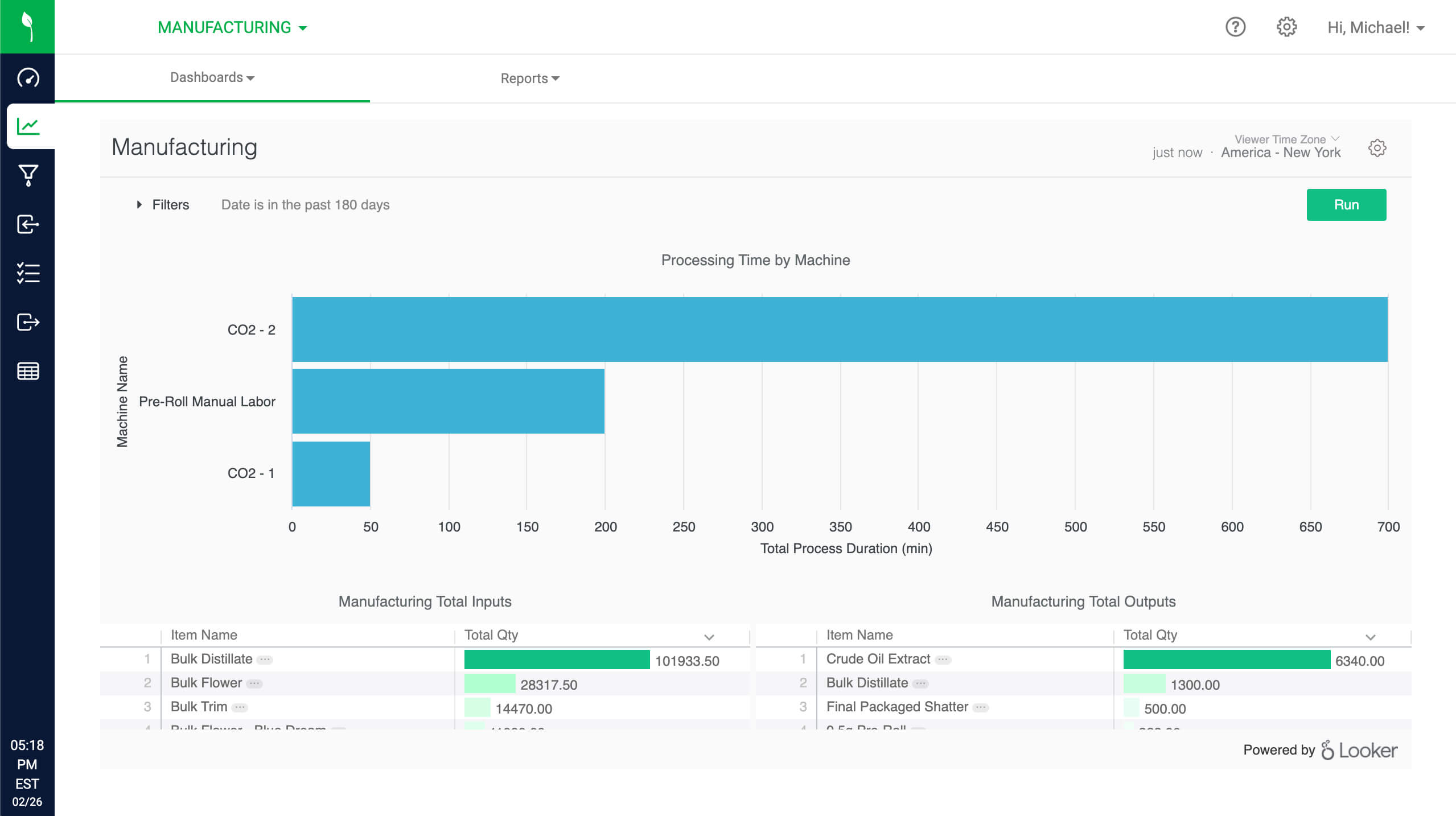 Make

data-driven

decisions with advanced reports and analytics.
Our library of dashboards and reports gives you metrics and insights into your operations not found in any other cannabis or hemp seed-to-sale software.

Access manufacturing-specific metrics around costs, sales, and production to make informed decisions about your business.

Grow revenue, fulfill more orders, and scale operations by ensuring data is being tracked and reported.
Join successful cannabis operators that are realizing their potential by partnering with Flourish.
Let's take your operations to

new heights.