FOR IMMEDIATE RELEASE:
Flourish Receives NCIA's Excellence in Technology Award in the Category of Cultivation
NCIA's Industry Awards recognize individuals and organizations who are going above and beyond to advance our industry forward.
BOSTON – Wednesday, February 13, 2019
Flourish Software announced that the National Cannabis Industry Association (NCIA) has recognized Flourish with its Excellence in Technology Award in the category of Cultivation. The 2019 awards, which were voted on by NCIA members, were presented at this year's Seed to Sale Show, the nation's only business-to-business conference focused solely on innovative best practices, science, and cutting-edge technology in Cannabis cultivation, processing, and sales strategies.
Flourish Software has been delivering easy-to-use enterprise software to the cannabis industry since 2017. Flourish offers modules for cultivators, manufacturers, processors, distributors, wholesalers, and retailers. The cloud-based technology has been developed specifically for the industry with the end user in mind and also comes with a mobile app that lets users perform certain functions straight from their phones.
"I'm really excited for our entire team and thankful for our clients who have helped us drive this platform to where it is today in a relatively short amount of time," said CEO Colton Griffin. "We saw an opportunity to impact this industry, and we've collaborated closely with our early customers to build an easy to use platform that is highly scalable and integrates with other systems, such METRC for state compliance and online ordering platforms." Griffin added, "I really want to thank everyone, especially our hard working development team and those who have given us their support in helping us build software that helps cannabis businesses operate more efficiently and effectively."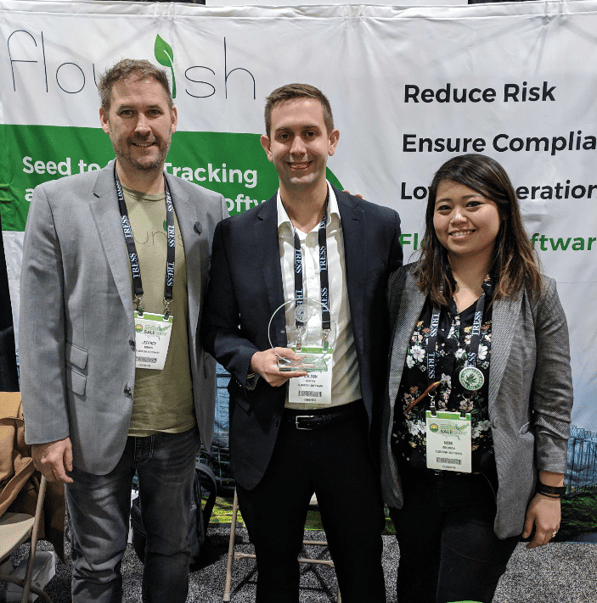 About Flourish
Flourish Software is a leading technology provider of enterprise supply chain and inventory management systems built for the cannabis industry. Flourish currently serves cultivators, manufacturers, processors, wholesalers, distributors and retailers. Flourish is integrated with state compliance systems so cannabis operators remain compliant while they capture critical business data, operate more efficiently, track product from seed to sale, manage operations, and leverage advanced analytics.
Media Contact:
Contact person: Jeffrey Wright
Address: 715 Peachtree Street NE, Suite 2068, Atlanta, GA. 30308
Phone: 312.420.7879
Email: jwright@flourishsoftware.com