Seamlessly Align Sales and Operations.
Ordo is a sales management platform dedicated to the cannabis industry. They help cannabis brands launch, scale, and grow. They believe sales teams are one of the most important assets for a brand's success, and have a deep understanding of the challenges these teams face. Ordo provides a ready-made CRM for cannabis brands that has everything a team needs and requires zero customization. Their platform is built with a mobile-first mindset to support reps who are in the field.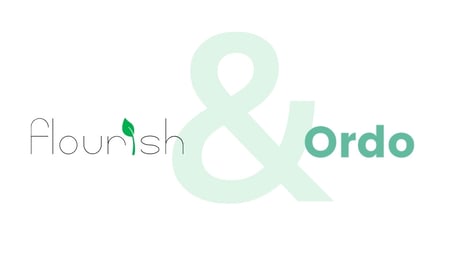 Flourish + Ordo
Our integration with Ordo ensures a quick, seamless flow of information between sales, distribution, and operations, allowing sales reps and brand ambassadors to work more efficiently while in the field.


Live Syncing
Ensure sales and operations stay completely in sync with real-time inventory, orders, payments, and sales activity.

Stay Focused
Simple, user-friendly, mobile-first solution that enables sales reps to manage their relationships and orders on the go.

Improve Efficiencies
Remove the need for double entry and manual processes, and free up time to focus on new business development.
WATCH: PARTNER WEBINAR
Optimizing Wholesale Sales with Ordo & Flourish
Flourish Director of Omnichannel Strategy and Partnerships, Brian Weber, chats with Ordo Co-Founder and CEO Jamie Rigden to discuss data transfer between the two platforms, and how sales teams can leverage that information while in the field.
Ready to Flourish?
Find out more today.