Press Release: Flourish Software Helps Cultivators Optimize Their Supply Chain
Flourish was recently featured on Direct Cannabis Network's newsletter. Here is the complete article: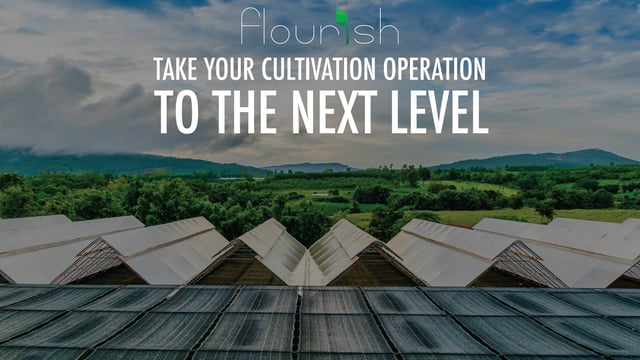 Flourish Software evolved after a trip to California. Colton, Bennett and Juan Carlos as a team each bring in a strong background in supply chain and enterprise software and while in California they met with a team of experienced cannabis cultivators who were not only extremely impressed with their background but also expressed the serious need for better software for cannabis cultivation.
After surveying the market, speaking to operators in over half-dozen states and reviewing they current software on the market they realized just how important it was for a team like them to step into this space and help better serve the needs of cultivators through supply chain management software.
Who are the founders of Flourish Software?
Colton Griffin, CEO of Flourish Software: Colton started his career at Manhattan Associates as a consultant specializing in business intelligence and data analytics for supply chain applications. He moved onto Genuine Parts Company where he built and managed a reporting platform that served multiple subsidiary distribution center operations and corporate inventory optimization systems. He decided to start a consulting practice focused on this discipline and ultimately founded WMSight to build a SaaS analytics platform for distribution center operations. Flourish was born from this endeavor. He graduated from the University of Tennessee, Knoxville with a BS in Industrial Engineering.
Bennett Adams, Front End Lead Engineer: An Atlanta native, Bennett left a career as an entrepreneur working as an intraoperative neurophysiological technologist to restart his career as a software developer. He attended General Assembly's Web Development Immersive Program and joined Colton and Juan upon graduation. He graduated from the University of Virginia with BAs in Economics and Foreign Affairs.
Juan Carlos Garcia, Back End Lead Engineer: Originally from Puerto Rico, Juan also started his career at Manhattan Associates as a consultant specializing in business intelligence and data analytics for supply chain applications. He moved onto Crawford Company to work in their business intelligence team before joining Colton and Bennett first as a consultant and then as a full-time developer. He graduated from Georgia Tech with a BS in Electrical Engineering and is completing his MS in Computer Science, also from Tech.
What makes Flourish Services different from other competitors out there?
The team at Flourish view software as a key to enabling operational success. Track and trace capabilities are native to what they offer, but their goal with Flourish is to provide a platform that actually helps manage our customers' operations. This includes purchasing, inventory management (for cannabis, supplies, and materials), daily cultivation and manufacturing operations such as auditing and work orders, and order fulfillment.
This includes integration with RFID and environmental control data to drive robust analytics for our customers. Business intelligence and analytics are built in all over the application, and incorporating artificial intelligence where they can. Not only did the team build their technology from the ground up but they have a very modern and open technology stack.
Now when looking at their customer's needs they knew they had to make sure their software was configurable. This means that their customers don't have to redesign their processes to fit Flourish.
And they even include an android application which allows customers to use a hand scanner to help them do their work on the floor where they need to be. When speaking with Flourish they also shared with us how they think their user interface is pretty killer- and we can't help but agree!
Raising Capital…
Flourish bootstrapped their company until the Fall of 2017 and are currently raising through friends and family as they prepare for to raise their Seed Round.
Can I use their services where I live?
Currently, Flourish has cultivation and manufacturing customers in California, Florida, and Oregon. They are currently working to expand and certify their METRC integration capabilities to Colorado and Nevada. As they continue into 2018, the goal is to serve all 50 states.
Conclusion
What stands out with the Flourish Team they are more than talented entrepreneurs serving a real need in the industry, they also are advocates and are doing what they can each day to help with cannabis advocacy and legalization.
Want to connect with the Flourish Team?
You can catch them in February at the NCIA Seed to Sale Show in Denver or