There's been a lot of talk recently about cannabis seed-to-sale tracking. As a key requirement in cannabis regulatory models, seed-to-sale tracking refers to the process of tracking plants and their by-products from initial planting through the plant's sale. Track and trace is another term used for this process, but refers to the tracking within one link of the cannabis supply chain (for example, a cultivation facility). However, cultivators also tend to implement seed-to-sale tracking software to gain visibility to their operation.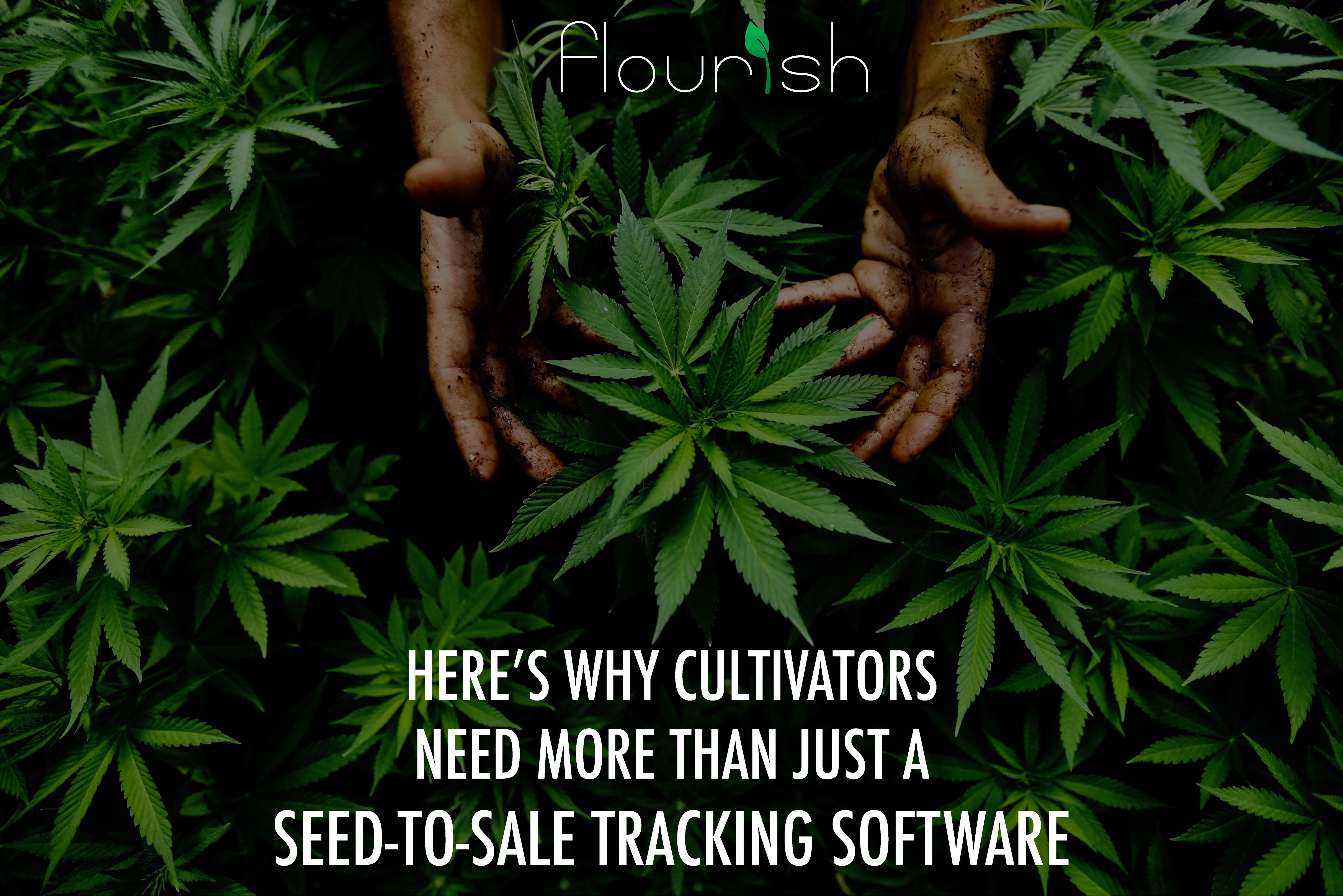 After reviewing numerous software solutions on the market and interacting with cultivators around the country, we realized a huge problem in this area. Most cannabis software solutions today are built based primarily around regulations to help cultivators stay compliant with government rules but fail to offer much additional value to the users. These tools help businesses stay compliant, but definitely not competitve. Cultivators are frustrated because they drop thousands of dollars on this software that is not easy to use and provides limited value. The only real dollar value it offers is help avoiding hefty fines for not being compliant.
To add to the list of problems, the cannabis industry is at a point where wholesale prices are falling because of increased competition. Growers are looking for new ways to cut costs and improve operations. In Colorado, the average price sought by wholesalers has fallen 48 percent to about $1,300 a pound since legal sales to all adults started in January 2014, according to Cannabase, operator of the state's largest market.
Therefore, what growers desire today is a comprehensive, easy-to-use inventory management solution that is built with the aim to make the life of growers easier and also includes seed-to-sale tracking as a core feature. This fast growing, unique industry needs the skills and experience of engineers, manufacturers, and data scientists to build a strong technology infrastructure to support and improve the multi-stage cultivation process. We are already seeing some industry leaders take that approach with hybrid greenhouses and fully automated control systems, but the software side still needs a lot of improvement. If you are a grower who is in a similar position, here are some more ways a robust software platform can help you:
Process and Cost Analysis: Tracking all nutrients and materials used for growing plants to calculate the cost per pound by plant, batch, strain or the entire operation can help you identify key indicators in your operation like the most profitable strain, highest cost, etc. Tracking the amount of time your operators spend on eah task can help you identify obstructions and opportunities for process improvement.

Genealogy Tracking and Optimization:

With increasing competition every day, cultivators are trying to differentiate themselves by having a strong, diverse genetic portfolio. Being able to not only keep track of geneaology of each plant but also being able to create new hybrids based on your preferences will increase your market value.

Product Quality and Consistency: Another challenge cultivators face is producing consistent quantity and quality for their harvests by following repeatable processes. The fact is that cannabis is one of the hardest plants to grow and producing the same output every time is challenging. But what if you produce a batch you're really happy with and you know every small detail about it? (Its genealogy, exact amount of water nutrients it was fed, the precise pH, temperature, humidity at each stage of the process). Being able to capture data from all these sources and being able to leverage this data set will help produce the quality and yield you desire.
Materials Management: Often cultivators overlook the cost of raw materials to produce each harvest. Having a robust management software will help track and manage these materials. It can also streamline purchasing to better manage costs.
These are just a few areas in which a robust cultivation management software can improve your bottom line. We at Flourish are committed to delivering this for our clients. Stay tuned for future blog posts that dive deeper into these areas. In the meantime... check out this helpful checklist to evaluate your current operation.