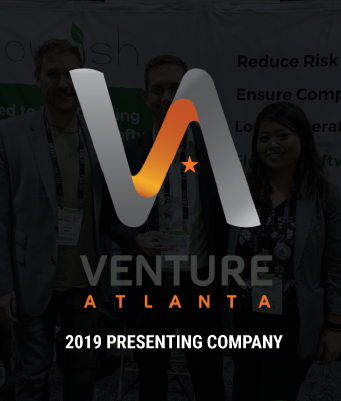 We received some pretty exciting news recently - Flourish has been selected as a Presenting Company at Venture Atlanta 2019! This is a unique opportunity for Flourish and a huge honor to be chosen as one of only 36 Presenting Companies amid hundreds who applied.
Venture Atlanta 2019 - What is It?
For the past 12 years, Venture Atlanta has proven to be the Southeast's largest venture conference, connecting thousands of tech innovators and entrepreneurs with venture capitalists and industry executives. Venture Atlanta has helped catapult companies into leading success stories, with nearly $4 billion raised in funding $14 billion in successful exits.
The conference is broken into two days, October 16-17, which consists of various rounds of mentoring and coaching prior to our pitch, in addition to networking sessions throughout each day.


Venture Atlanta: Presenting Companies
The 36 companies selected are considered the top emerging technology companies in the region and represent much of the Southeast. As one of such companies, Flourish will have the opportunity to take the podium and present a five minute pitch of our comprehensive supply chain and seed-to-sale tracking software on the Venture Atlanta main stage to a wide audience of interested parties.


Why Flourish?
Flourish software is a SaaS platform that serves the global adult use and medical cannabis markets as well as the emerging hemp and CBD markets, tracking plants and products from seed to sale and reporting all of the appropriate data back to the state tracking system per state regulations. Flourish previously closed a Seed Round, led by 7thirty Capital with Krillion Ventures and multiple private investors participating. At Venture Atlanta Flourish will kick-off a Series A fundraise, with details to be revealed at the event.

Hemp and CBD Market Projections
It's no secret that hemp and CBD are budding industries in the United States. It's expected that total sales of CBD products in the U.S. will reach $1.8 billion dollars by 2022. By 2024, the total legal cannabis market is projected to exceed $22 billion*. Forty-seven states have approved laws allowing for hemp production and 36 states permit licensed hemp cultivation. It has been reported that in this year alone the total hemp acreage across the country took a massive 500% leap*, in large part due to the 2018 Farm Bill.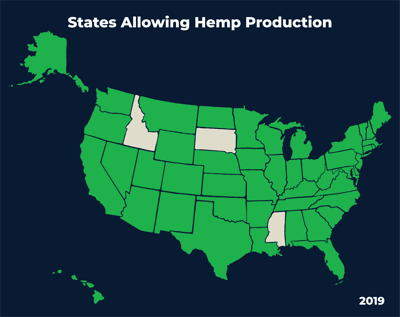 Flourish is equipped to integrate with each state's individual cannabis, hemp and CBD regulations and trace and track requirements. While states who have legalized recreational cannabis already adhere to strict seed to sale tracking laws, the overall hemp and CBD industries are lagging in a universal software solution. As we continue to provide enterprise level software to all facets of the cannabis, hemp and CBD markets, we also prepare our platform model for the potential effects of national cannabis reform.
What We Look Forward To at Venture Atlanta
Flourish is thrilled to present at the upcoming conference. As an Atlanta born and based company that now has more than 30 employees throughout the United States, Flourish is ready to further establish ourselves as the cannabis technology leader. Flourish has seen tremendous growth in sales since first serving the cannabis industry in 2017 and now serves clients in over 10 states. As cannabis, hemp and CBD continue to gain momentum, Flourish is excited to introduce an enterprise level software solution to executives who are interested in this burgeoning market. This is a unique opportunity to invest in the cannabis, hemp and CBD markets without getting hands dirty, so to speak (we'll leave that to the professional cultivators).
Resources: