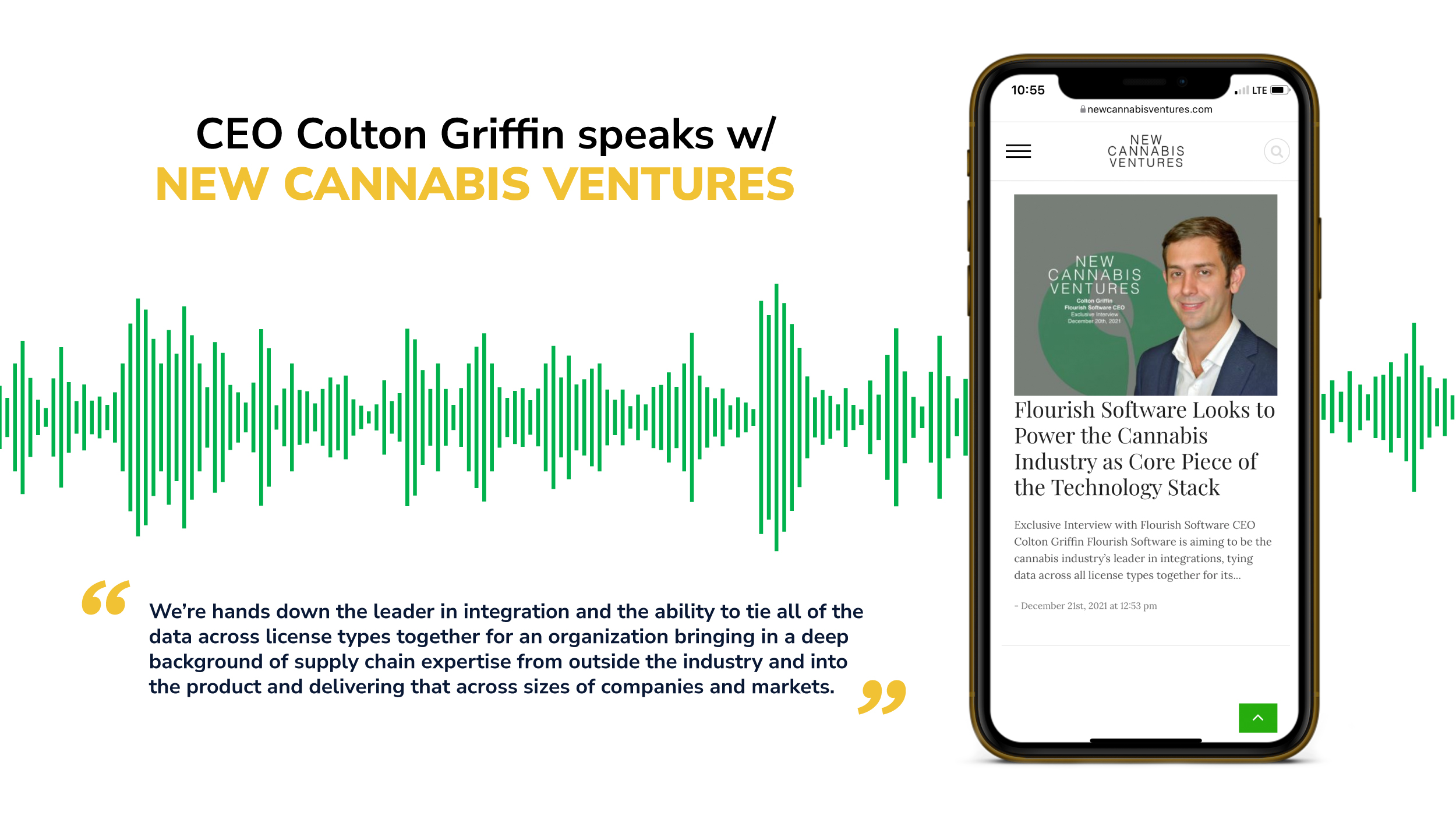 CEO Colton Griffin discusses how Flourish Software approaches integrations, its market presence and its 2022 outlook in a recent interview with New Cannabis Ventures.

"We're hands down the leader in integration and the ability to tie all of the data across license types together for an organization bringing in a deep background of supply chain expertise from outside the industry and into the product and delivering that across sizes of companies and markets," explains Griffin.

He further explains how the software has an API on top of its platform, facilitating the multitude of integrations its customers need to run their businesses. Flourish is able to co-deploy with customer relationship management (CRM) systems like Salesforce and HubSpot. It also integrates with ecommerce solutions like LeafLink and Magento and accounting software like QuickBooks. Integrations are essential to how Flourish is positioning itself in the cannabis industry.

To read the full article and listen to Colton's interview, click online here.