Why your Budget Needs to Include Room for Technology & Change
We've had a busy month taking part in multiple networking and cannabis events throughout the country including the RAD Expo in Portland, Cannabis Aid in Detroit, Sensi Night in LA, and Benzinga in Chicago. We've discovered a consistent trend in the conversations had with business owners and operators like yourself: there is an increasing need to budget for change as well as budget for technology.
Running a successful cannabis business is not easy, no matter where you are on the supply chain. Cannabis operations have the responsibility to oversee and monitor the entire process all within the same ecosystem including the distribution to end consumer. Not many verticals have this responsibility or opportunity other than perhaps craft beer, craft spirits, or running a farm to table restaurant.
One of the most common challenges we see in the industry is organizations not prepared to budget for change management or even having a line item in the budget for technology.
Let's dive into each of these areas and think about some best practices.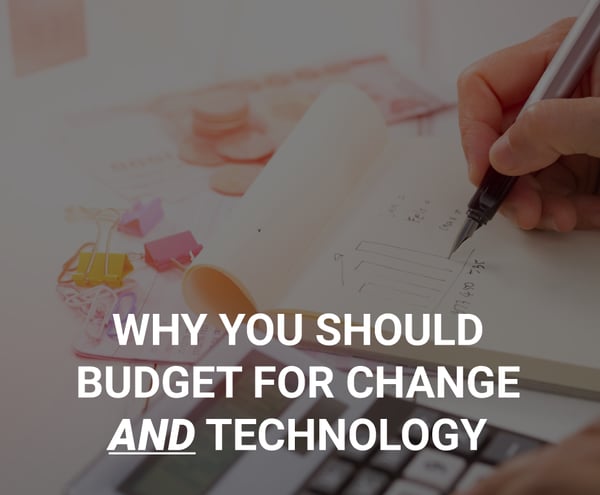 Budgeting for Technology
"I use Metrc, spreadsheets, and Quickbooks, so I think I'm good to go," is a common theme in the industry, especially for operators in a more mature market like Colorado and Oregon. However, these current solutions prove to be insufficient - compliance programs such as Metrc are not business software, spreadsheets aren't scalable and ideally you want more transactional data to be integrated with Quickbooks. You budget for everything else to run your entire operation, why not technology and software?
Kyle Cemate, our Product Manager, spoke on a panel with other technology leaders in the cannabis space at a recent conference. While on the phone with the panel, a CEO of digital menu board company was in the middle of an enterprise CRM implementation - costing more than six figures. "We have to do it to report, analyze, scale and grow more efficiently," he said "It's the cost of doing smart business."
A common rule of thumb in other industries is to budget anywhere from 1 to 3% of your total gross revenue to implement a full ERP or inventory management system. While this number might be debatable, what is not, is that you should seriously consider what or how much your business would consider spending to ensure the system you install is the one that will help achieve your growth goals. Talk to Flourish today and let us show you the impact of true enterprise seed to sale built specifically for the cannabis, hemp and CBD industries.

Budgeting for Change
In traditional businesses there are positions that specifically deal with Change Management, but it hasn't made its way to cannabis just yet. But let's put the seed out there right now. Someone is going to make the decision to bring in software or technology and the reasons or need to do so might vary (reduce duplicate data entry, more visibility and transparency, etc.).
Sometimes a breakdown occurs where the person signing the contract doesn't tell the rest of the organization why they made that decision, or the necessity of doing so. We've had to help send that message to end users and employees, explaining why we are showing up on their doorstep ready to install software, and then train them on how to best implement it in their daily routines.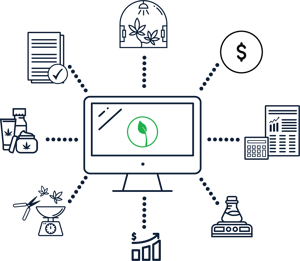 Our Implementation Engineers and Support Managers are experts in supply chain management, data reporting and compliance regulations and they are prepared to share best practices from their experience in this ever-evolving industry.