Going Beyond Seed to Sale Tracking
To help ensure regulatory compliance, safety and overall public health, states that have approved medical and recreational marijuana sales and use are leveraging technology as part of the solution. Most states have a rudimentary system in place (e.g. METRC) that collects the minimum data that is reported back to the state for basic compliance. For seasoned growers and professional operators, the solution doesn't stop here. There is a more complete, faster, and intelligent layer of technology that is being used to support cannabis businesses across the value chain.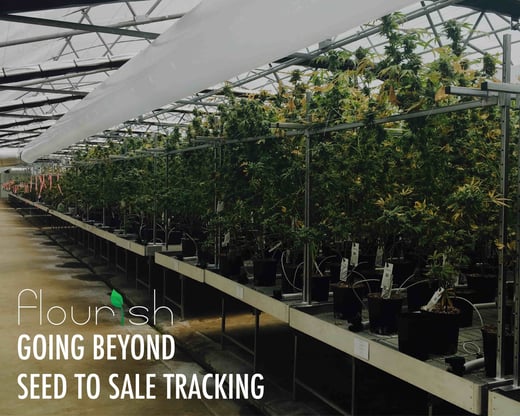 For cultivators, processors, distributors, and dispensaries, emerging software designed specifically for their operations is adding an important layer of intelligence. As everyone knows, time is money. And in an era where data is king, obtaining the right information to maximize output and minimize expenses is essential for long-term growth and prosperity.
Make no mistake, keeping up with the latest state, and even county/city, requirements and regulations is imperative. In addition to these more fundamental requirements, however, a robust seed to sale tracking solution also provides:
Business process monitoring and reporting
Cost tracking
Vendor & order management
Customizable interfaces and dashboards
Seamless integration with 3rd party systems (e.g. state compliance, environmental controls, handheld scanners, e-commerce, etc.)
While the largest operations are either currently using or pursuing these solutions, the smaller and mid-size businesses are also rapidly adopting software to provide the competitive insights needed to thrive. Find a solution that can scale with your business that also maintains regulatory compliance and you're well on the path to a flourishing operation.